The usual path many successful companies have taken was building a product which solved a problem or catered to the needs of a specific customer base. In order to develop a good product, they did extensive market research, customer profiling, competitor analysis etc.
Other companies created a product as a side project to solve their own needs with no intention of selling it to anyone else. This product turned out to be of value to other businesses which allowed the said companies to pivot to a new business.
This is the case of Slack, MailChimp and Basecamp.
These are their stories.
How solving an internal problem gave rise to Slack, Basecamp and MailChimp
SLACK
In 2009, Stewart Butterfield and his team of forty-five people were working on Glitch, a browser-based massively multiplayer online game. Unfortunately, the game closed in 2012 due to accessibility and depth issues.
As sad as that was (Stewart had begun working on Glitch as early as 2002), something good came up from this failure.
While working on the game, the team has developed a workplace communication app. It was based on an old protocol built in the 1980s called the Internet Relay Chat which the team transformed to accommodate their needs for fast and relevant communication.
Stewart recognized the value of this communication tool and a year later following the demise of Glitch, Slack was born.

Slack launched in 2013 and grew to 8 million subscribers in five years then 12 million subscribers in six years. 
Slack's mission is to make work-life simpler, more pleasant and more productive. The app is the collaboration hub that brings the right people, information, and tools together to get work done. It is the preferred business communication tool of 65 Fortune 100 companies in more than 150 countries.
The app has over 100k paid customers and is valued at a reported $15.7 billion. The company has raised a total of $1.4 billion in funding over 11 rounds.
The company began 2019 with $400 million in revenue and is expected to bring in an estimated $600 million in revenue next year. Seeing that the company made its product available in Japanese in 2017 and this year it opened a new office in Tokyo and Melbourne, this estimation is likely to become real.
What does the future hold for Slack?
MAILCHIMP
In 2001, Ben Chestnut and Dan Kurzius were running the Rocket Science Group, a web design agency which focused on big, corporate clients.
While catering to the needs of big companies, they created an email service when their customers began asking for help with their email marketing.
In the early 2000s, email software was expensive and available only to businesses with big resources. They created a little tool for small businesses because they were aware of the challenges these usually have to overcome to be successful.
While growing up, Ben's mom ran a hair salon from her kitchen and Dan's parents ran a bakery. Ben and Dan's email service turned out to be highly successful so in 2007 they closed the web design agency and focused solely on their great product now called MailChimp.
Dan and I created Mailchimp for the love of small business. And over the past 18 years, we've always thought about what kinds of tools and services would have helped our families grow their businesses and weather the competition.

Ben Chestnut
During these past twelve years, MailChimp has come a long way. Although a tech company, MailChimp is not your average Silicon Valley startup growing fast only to get acquired by a tech giant corporation. Ben and Dan are not that kind of startup founders. They see themselves and their team as a band of misfits who despite everything was able to do something great.
This year, Mailchimp was named to FORTUNE's 50 Best Workplaces in Technology list and named the #1 Email Marketing Tool in Newsweek's Best Business Tools of 2019 list.
The company is closing in on $700 million in annual revenues for 2019 and up to date, it hasn't raised as much as one dollar from outside funding.
MailChimp was bootstrapped all the way. Several companies tried to acquire it, one of them even offered the co-founders $1 billion in cash. Both Ben and Dan felt validated but they turned the offer down. They didn't feel scared of the pain and suffering of growing a business. It's just how life is supposed to feel.
As of this year, MailChimp has now grown to around 11 million active customers with a total audience of 4 billion contacts.
More than 1.25 million e-commerce orders are generated daily through MailChimp campaigns and its customers have sold over $250 million in goods through multivariate + A/B campaigns (source).
MailChimp is now more than an email service provider, it's an all-in-one marketing platform which empowers its users to build landing pages, create digital campaigns and leverage powerful insights. It supports small businesses to reach their marketing goals faster.
We know what it means to pour every bit of yourself into your small business. We know the joy and satisfaction that comes when those businesses succeed, and we've felt the lasting sting of failure. But what's baked into our DNA is that ambition all of our family members had: their aspiration to move "out of the kitchen" and build their businesses, to take a small seed of an idea and make it grow.

Ben Chestnut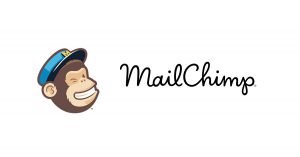 BASECAMP
A base camp is a camp providing supplies, shelter, and communications especially for people climbing a mountain.
In the same way, Basecamp, a web-based project management tool supports teams in their efforts to bring a project to conclusion.
The management platform was launched in 2004 but the company that created it was co-founded in 1999 by Jason Fried, Carlos Segura, and Ernest Kim as a web design company.
Their company was named 37signals and businesses hired them to re-design and simplify their websites.
Business was doing great but soon the team experienced difficulties when running multiple projects. They used email which was not effective and it was taking a toll on their work and caused delivery delays.
Soon clients began to take notice they were disorganized. It's when they knew it was time to choose a project management tool. They tried a few tools available on the market, but they didn't fit their needs: they were complicated and too hard to use.
Frustrated the team at 37signals developed their own project management tool and business began to flow seamlessly once again. Clients started to pay attention to this new tool they were using to run projects and expressed the desire to adopt it for their own in-house projects. And that's how Basecamp was born.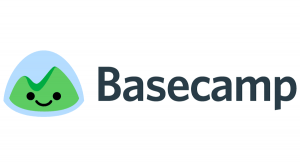 Within a year, Basecamp was generating more income than their web design business.
Fifteen years later, Basecamp has 3 million accounts signed up, $25M in estimated revenue annually and only 55 people employed in 30 different cities around the world who work mostly remote.
In 2006, Basecamp received a Series A fund from Bezos Expeditions which manages Jeff Bezos' personal venture capital investments.
The company hasn't raised any more funding since then because Basecamp CEO Jason Fried wants to stay small.
He believes startups raising more money than they need is a sure way to kill the business.
"It's like, look, you know, you plant a seed, it needs some water, but if you just pour a whole fucking bucket of water on it's going to kill it," he said in an interview for Vox.
It's relevant to mention that Basecamp, unlike other famous tech companies, has been profitable every year since its launch back in 2004.
Conclusion
The path to success doesn't unfold in one direction only.
As startup founder, you may choose to raise funds like Slack or go bootstrapped as MailChimp.
You may grow fast or take the slow lane. If you choose to take it slow, be prepared to strap in for a long journey which could develop over a period of almost twenty-year which is how MailChimp has decided to achieve success. And also commit to your mission and your team and turn down enticing offers which could set you up for life if this is what you were looking for.
Creating a product that solves your customers' pain points is what most companies do. But as these companies have proved, sometimes you could strike gold in your own backyard so be aware and keep your eyes open.
Join the Conversation
We'd love to hear what you have to say.
Get in touch with us on Facebook Group and Twitter.