The number of COVID-19 infected people has risen to over 7 million worldwide with 2 million in the US.
While some countries have reported zero active cases of coronavirus, with New Zealand being the latest, the rest of the world is still fighting the pandemic with social distancing restrictions and compulsory mask-wearing in enclosed areas.
Countries like the US, Russia and Brazil have not yet reached the peak of the outbreak.
If we are to stop the spread of coronavirus, prevention is paramount.
Aside from social distancing, contact tracing is another way to prevent COVID-19 infected from potentially further infecting others.
What is contact tracing?
Contact tracing is a monitoring process. The process involves the identification of the people that have come in contact with the person infected with COVID-19, listing and informing them of their contact status, what it means, the actions that will follow, and the importance of receiving early care if they develop symptoms. The contacts receive regular follow-up to monitor for symptoms and test for signs of infection.
How does the coronavirus contact-tracking technology work?
Contact-tracking technology is already embedded in our smartphones – it's Bluetooth and location tracking, and you can turn it on or off.
Google and Apple have recently joined forces to develop an API (application programming interface) that health apps can plug into and get access to the information they need (read the announcement).
Here's how the contact-tracking technology works:
Turn the Bluetooth and location tracking on;
Download the contact-tracking app of your choice (not yet available);
Enable the "exposure notification" logging at the operating system level of your smartphone;
The app notifies you if you've been near someone who has reported a positive COVID-19 test result;
If you report yourself as positive for Covid-19, the app will send that record of your rotating IDs to a server, which in turn will send them out to other devices using the system;
Anyone who has been nearby in the last two weeks will be pinged with an alert.
Neither the contacts nor the infected shall be revealed by names, instead, the technology uses random IDs to identify your phone.
Nonetheless, privacy issues fueled by a lack of trust in big tech companies such as Google have been raised by the public.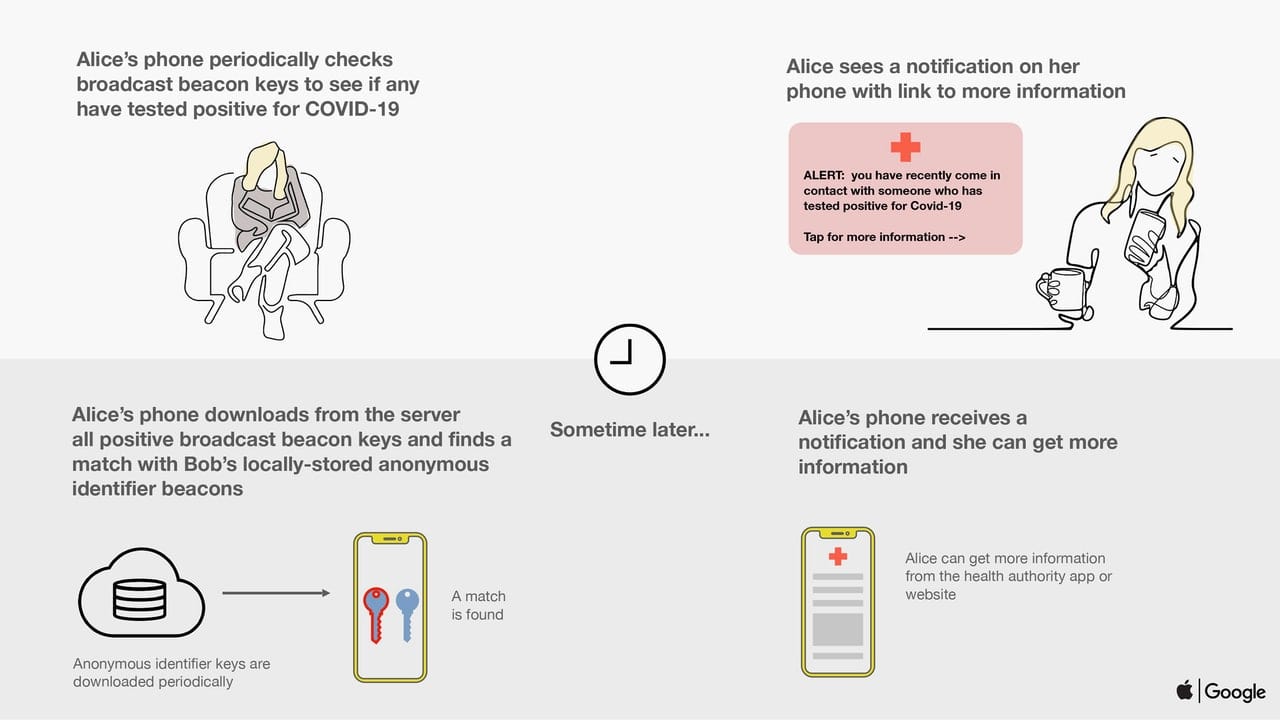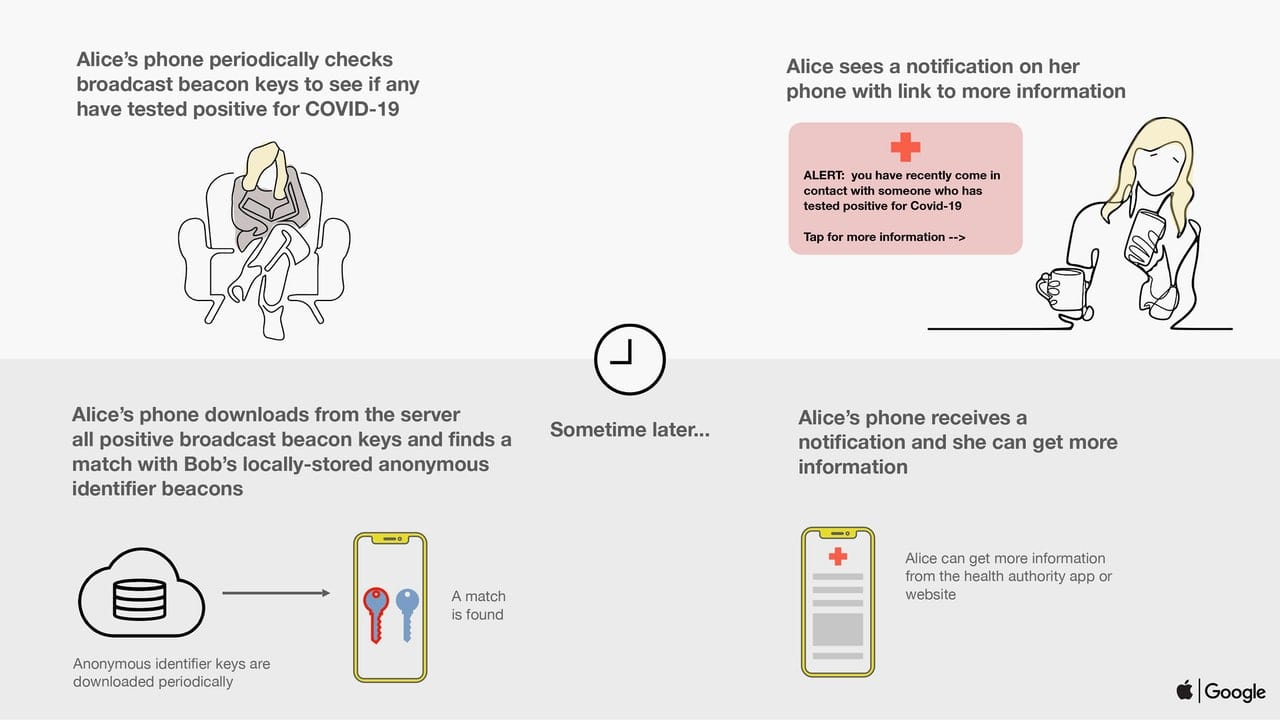 SafeTrace, the contact tracing platform for COVID-19 that preserves privacy
SafeTrace is a contact tracing app for COVID-19 that preserves privacy and it is developed by tech company Enigma.

MIT graduate Guy Zyskind, CEO of Enigma launched the company in 2015 while still a student at the institute.
The company's mission is to create products and systems that accelerate the adoption of privacy-first and decentralized technologies.
We are builders, researchers, explorers, and pioneers looking to make a real difference.
Enigma
Enigma builds and supports groundbreaking privacy-focused technologies and networks. The company's goal is "to solve the privacy crisis caused by today's broken over-centralized internet" because "a more decentralized internet, based on decentralized protocols and privacy-first products, can create enormous value, opportunity, and freedom for millions of people."
In 2017, Enigma introduced the concept of secret contracts. Secret contracts are smart contracts that solve for privacy in addition to correctness. In 2018, the company announced a collaboration with Intel focused on privacy-preserving technologies for public blockchains. In 2019, Enigma launched Secret Network, an independent blockchain-based network utilizing TEEs to enable secret contracts and Secret Apps.
With the COVID-19 pandemic taking over the world, the Enigma team has developed SafeTrace, a platform which allows officials and individuals to track outbreaks of and exposure to COVID-19 – protecting private health as well as individual privacy.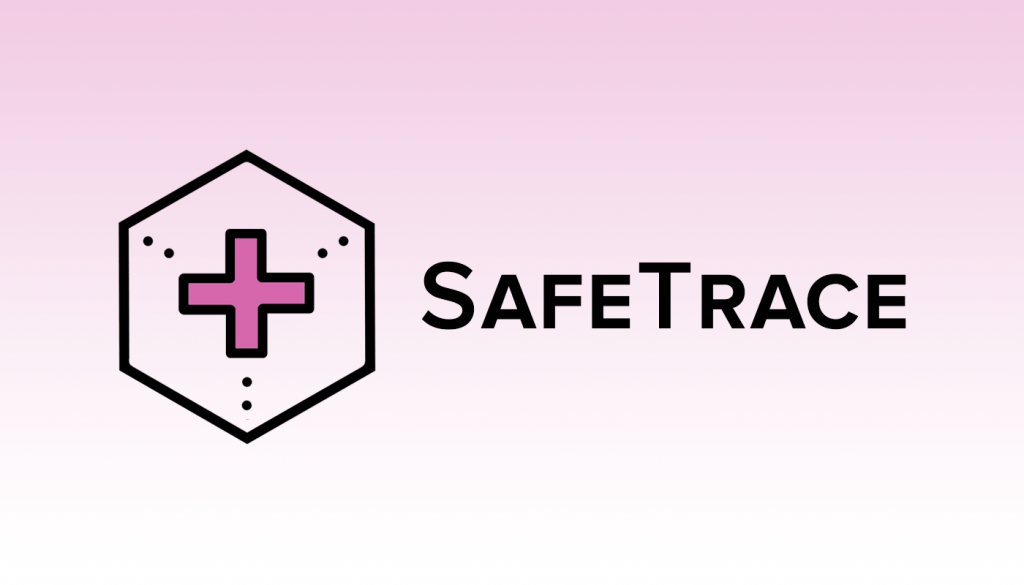 How does SafeTrace work?
SafeTrace enables users to safely and privately share location data and their infection status.
The platform is a privacy-preserving database and a querying tool which takes in user location history and user infection status. Then, within a secure enclave, that data is decrypted and compared with the reports from all other users.
The platform analysis provides the user with two types of reports:
A local view, which is an individual report showing users where and when they've overlapped with individuals who have since tested positive
A global view heat map that helps officials better understand and curtail the spread of disease caused by COVID-19.
As shown below, SafeTrace has high privacy guarantees as well as high usability compared to other contact-tracing solutions on the market.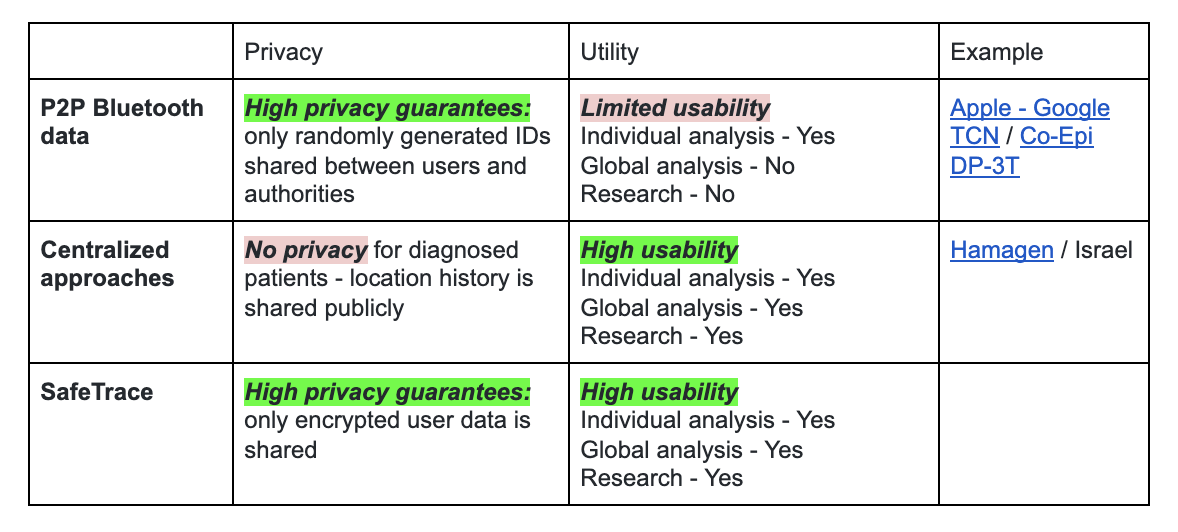 Would you like to know more or contribute to SafeTrace? Check here.
Join the Conversation
We'd love to hear what you have to say.
Get in touch with us on our LinkedIn Group, Facebook Group or Twitter.
If you liked the article, you might also like the followings: