On March 16, the Romanian government declared the state of emergency to combat the COVID-19 pandemic.
Two days later, on March 18, the viziere.ro initiative was launched (viziere is Romanian for faceshields) with a Facebook post inviting anyone who required faceshields to do their job safely to let them know how many and where to send them.
The mission of viziere.ro
The mission of the initiative was to manufacture faceshields and donate them to doctors and other frontline healthcare professionals who lacked protective equipment.
The number of coronavirus-infected patients had been increasing in early March and there was not enough protective equipment that doctors and nurses could use to keep themselves safe while caring for patients. Faceshields have become of vital importance.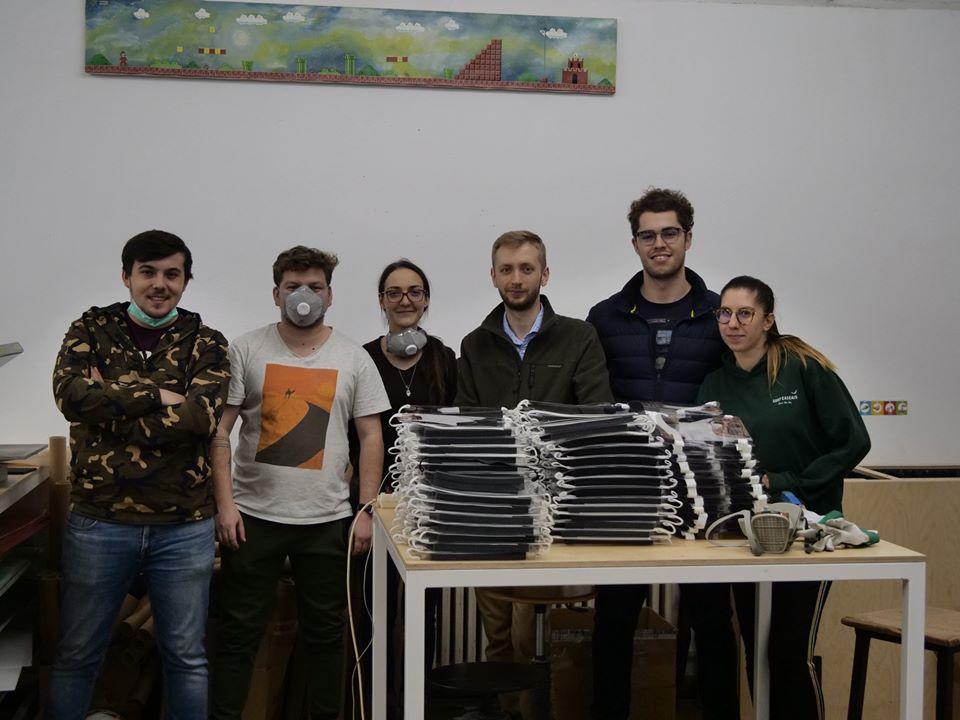 The idea behind this initiative belongs to Mihai Toma, a young economist and researcher who was looking for a way to support healthcare workers fighting the coronavirus.
He came up with the idea of creating a faceshield prototype that could be manufactured easily, fast and with easily-accessible materials. He shared his idea with friends who quickly adopted it. Their partnership drives the viziere.ro initiative forward.
Within a few days from launch, the team had received thousands of requests for much-needed faceshields and many organizations all over the country had quickly embraced the initiative.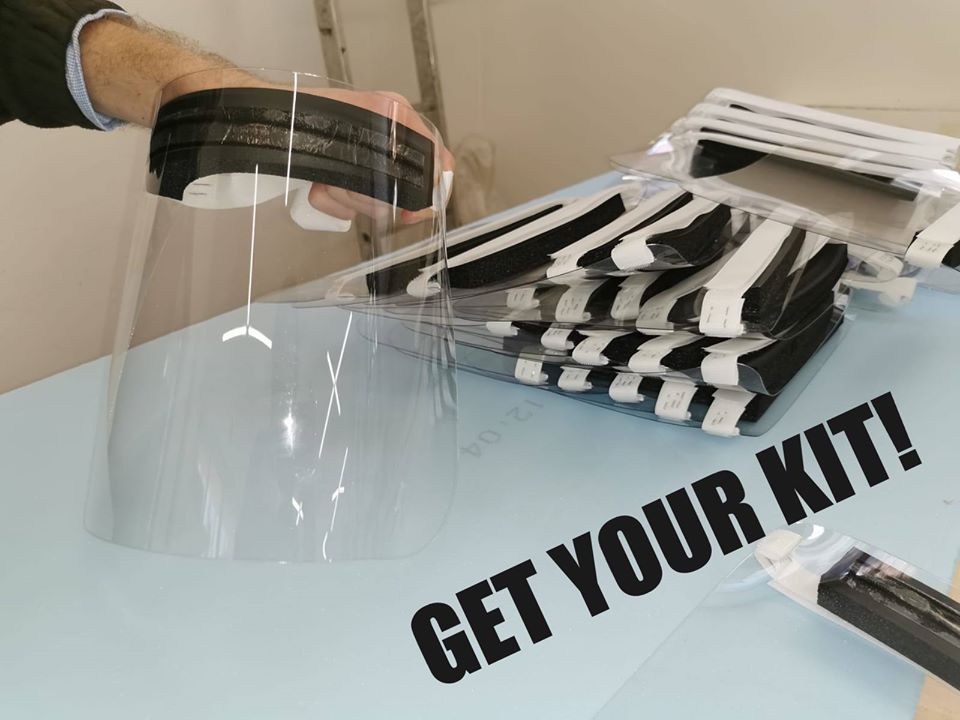 The team has designed a prototype and a manufacturing kit with assembling instructions. Virtually anyone in possession of PET G sheets, a CNC laser and the desire to participate in the program can start manufacturing this type of faceshields. Download the manufacturing kit and assembly instructions.
Viziere.ro has transformed from a Bucharest-based project to a successful national program in just thirty days.
Features and benefits of the faceshields designed and manufactured by viziere.ro and regional partners:
Free-of-charge
Made of PETG 0.3 – 1mm
Go over the protective goggles
Don't fog up
Customizable
Easily disinfected
Already tested and adjusted according to doctors' feedback
Reusable up to 10 times; PET plastic may get matted after 5 disinfections.
The initiative by numbers:
Starting out with a target of 10,000 faceshields, the program manufactured almost 150,000 faceshields on a national level;
137,000 faceshields have been delivered to the frontline healthcare workers to date;
1,100 hospitals, clinics and medical institutions received support;
1,931 volunteers joined the program;
The program is now running in 23 regional centres and 1 international centre;
The team has received 500,000 requests for faceshields from medical workers alone;
Viziere.ro has received sponsorships from the following companies: Banca Transilvania, Valrom, Antalis România, Verla, FAN Courier, Autonom, JJ Displays, BD Lemntech, Flexicom, Kalra Prod, Calif, Condimental, Next Energy Furnizare, Glovo, Olx Romania, Forward Interactive, MPR Design – Wood products, FabLab, Netopia Payments, Magna International;
Viziere.ro parteners: ClarK, The Plot, The Craft, Societatea Studenților în Medicină din București, Nod makerspace, MATER, Pentarom, Papila, We Mesh Up.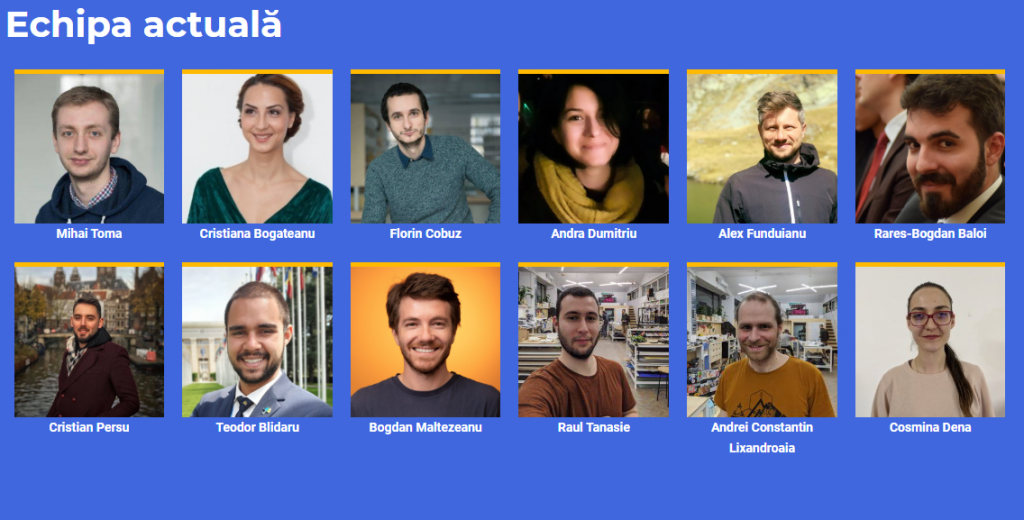 The team is now working on finding solutions for professionals other than healthcare workers who through the nature of their profession come into contact with many people on a daily basis: mailmen, couriers, quarantine hotels staff, factory workers etc.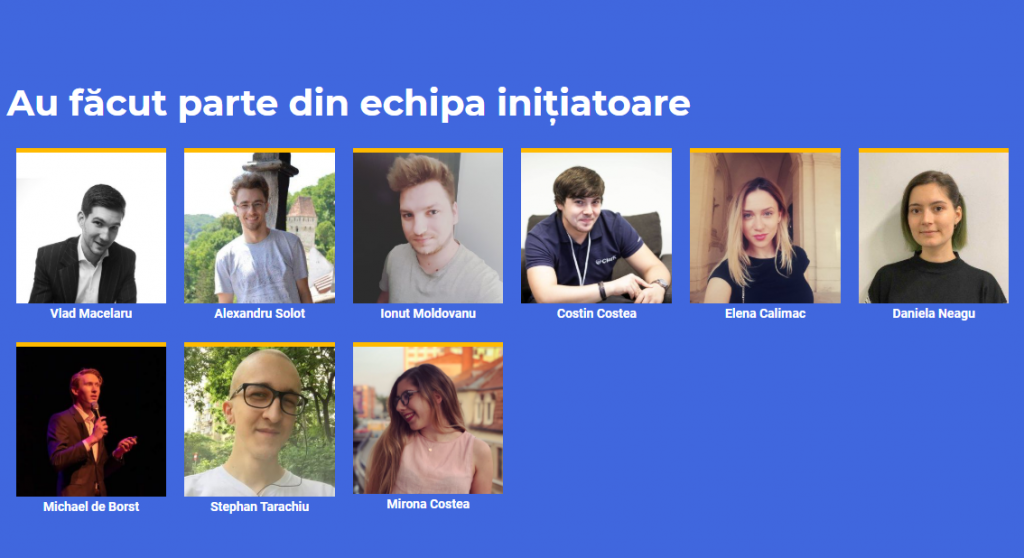 The initiative is now facing a new challenge. As with any other social project, donations are declining while requests are increasing so the team is now working on a platform designed to facilitate communication between private companies and manufacturers as a way to continue faceshields deliveries to frontliners.
If you wish to donate to viziere.ro so this initiative can continue, you can do so here:
RON – > https://secure.mobilpay.ro/buy-product/1h7bm8er
Euro – >https://secure.mobilpay.ro/buy-product/1h7bm9er
Subscribe to our blog to make sure you read the next article in our series dedicated to COVID-19 innovations!