Symptoms are signs there's something wrong with your body. Let's say you're having recurring headaches. When will you go see the doctor: after the first two or three or after you've been suffering headaches for a month?
Doctors know the answer: people would come in for a health checkup rather later than sooner. When symptoms of poor health begin to emerge, we choose to ignore them at first and make all sorts of excuses to not go see the doctor. Only after the symptoms get worse, do we decide to pay the doctor a visit.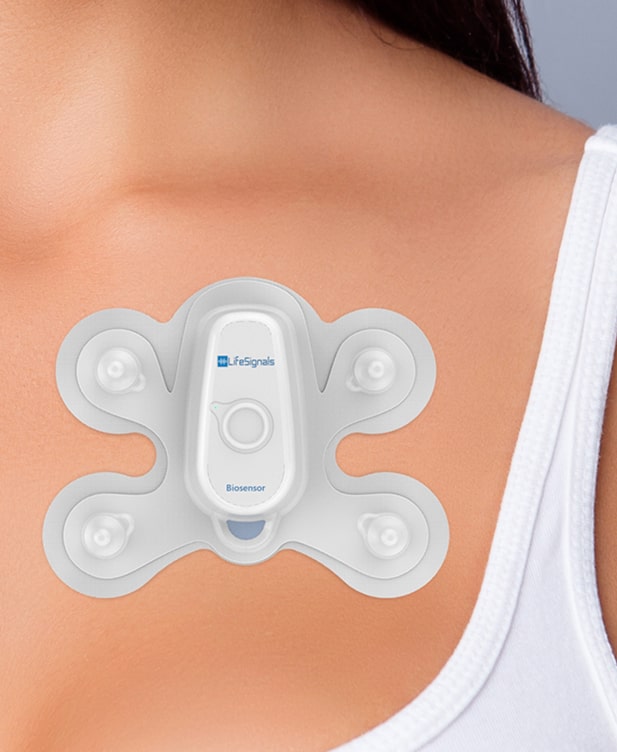 LifeSignals – Wireless Medical Biosensors
With the COVID-19 health crisis, people are urged to change their approach to health and ignoring symptoms is out of the question.
The biosensor patch created by LifeSignals ensures patients' symptoms are detected and monitored by healthcare staff.
Lifesignals is an innovative healthcare technology company developing wireless biosensors, wearable devices and a cloud platform to collect the physiological data.
The company was founded in 2006 and has raised a total of $15.7M in funding to date.
The wireless medical biosensors are wireless patches designed for large-scale remote health monitoring of patients within hospital, quarantine and home environments. The patch is a single-use clinical-grade device which monitors the patient's vital signs remotely.
LifeSignals' biosensors are a scalable solution allowing thousands of patients to be enrolled quickly. In 2019, 20,000 people used their biosensors.
COVID-19 symptoms monitoring biosensor and app developed by LifeSignals
In response to the COVID-19 health crisis, LifeSignals has accelerated the mass-production of Biosensor 1AX and development of a dedicated COVID-19 Symptom Monitoring App.
The Biosensor 1AX will record temperature, respiration rate, ECG trace, heart rate and movement in real-time. The patient self applies the biosensor to their chest and uses it for up to five days. It is showerproof and lightweight and it is paired with the App on their smartphone.
The App will display and track measurements using user-friendly charts. A 5-day summary in PDF format can be emailed via the secure cloud platform for referrals. If symptoms change, an alert is raised and the user can quickly contact their healthcare service for advice.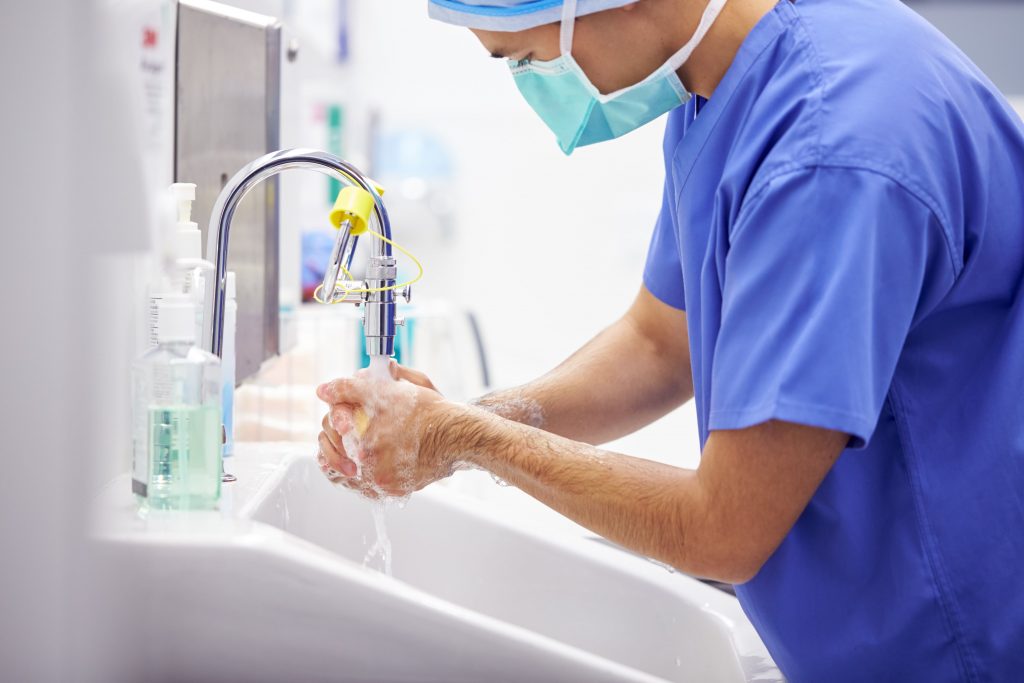 Benefits of Biosensor 1AX
With the help of this biosensor, family members or healthcare workers can remotely monitor isolated seniors or vulnerable persons without increasing cross-infection risk.
The Biosensor 1AX can be easily integrated into existing healthcare services, software and third-party platforms which allows remote monitoring of large populations within a hospital as well as quarantine, community and home settings.
Continuous remote monitoring of patients' vital signs provides healthcare workers with a real-time tool they can use to focus on the most critical cases.
Coronavirus infected patients are increasing in numbers and every country is now struggling with a shortage of free hospital beds. LifeSignals' biosensor allows recovering hospital patients to be monitored at a clinical level from remote facilities or from their own homes thus freeing hospital bed space.
Because the biosensor is a disposable, monitoring device that can be self-applied, the cross-contamination risk and time spent connecting patients to individual devices is reduced.
The cumulative vital sign data collected can be monitored to identify geographical COVID-19 hotspots, assisting resource allocation.
LifeSignals is actively seeking organizations and companies who can integrate their proprietary Biosensors into their software, apps or services, with the aim of rapidly bringing remote monitoring to healthcare systems around the world.
If you wish to integrate the LifeSignals biosensors, visit this page.
Check the first two articles: Using voice biometrics to fight coronavirus and Testing wastewater to accurately detect the spread of coronavirus.
Subscribe to our blog to make sure you read the next article in our series dedicated to COVID-19 innovations!
If you liked the article, you might also like the followings: