This is the second article in our COVID-19 innovations series. The series focuses on innovations developed by companies and startups around the world to limit the spread of COVID-19.
COVID-19 innovations (#1) – Using voice biometrics to fight coronavirus
At the time of writing, 2 million people have been infected with coronavirus worldwide.
Since January 2020 when the virus began to spread from China to the rest of the world, we have learned a lot about it and we are still learning.
In the past few weeks, researchers have updated what we have previously known about this virus with new information such as the R0 number (the number of people who become infected after coming into contact with the virus).
A research paper published on April 7, 2020 concluded that the R0 number, which WHO calculated at 2.5 in January 2020 is in fact higher: the authors have calculated a median R0 value of 5.7 (read the paper here)
This means that COVID-19 is more infectious than seasonal flu (R0 1.3), H1N1 (R0 1.6), Ebola (R0 2) and SARS (R0 4), but less contagious than MERS (R0 7.2) (source).
We also know not every infected person develops symptoms of this disease which affects the respiratory system mainly but can also affect the heart and the brain to a lesser extent.
A small number of people suffering from coronavirus and in need of medical care means a lighter burden on the medical system. The problem here is the number of infected persons who are asymptomatic because although they don't develop the disease, they are infectious thus spreading the virus further to other people.
It is estimated that 5% to 80% of the number of patients testing positive for COVID-19 are asymptomatic carriers.
This is why the new coronavirus is spreading so fast.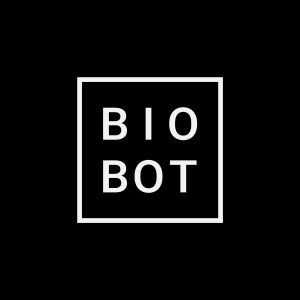 Biobot Analytics is testing wastewater to provide an accurate number of COVID-19 infected persons
Knowledge is power when it comes to limiting the spread of coronavirus. It is important to know how many and where are the asymptomatic carriers located. This information combined with social distancing and preventive measures underscores the global effort of flattening the curve.
Performing random tests on the population may prove a difficult process to carry out at a national level.
One way to solve this problem is the innovative solution provided by Biobot Analytics.
Biobot Analytics is a Boston-based biotech startup which analyzes sewage to map population health.
Co-founded in 2017 by biologist Mariana Matus, PhD and urban studies researcher Newsha Ghaeli, Biobot Analytics' mission is to transform wastewater infrastructure into public health observatories through cutting-edge technology. To date, the company has raised a total of $2.5M in funding.
Wastewater-based epidemiology is a relatively new approach based on the chemical analysis of biomarkers found in sewage. These biomarkers can give information on health, disease prevalence, and population habits.
Wastewater contains valuable information about the health of communities. We collect it. We analyze it.
We tell you how to leverage it to make your city better.

Biobot Analytics
The company has provided clients with epidemiological data to track and trace zones of high-density drug use which allowed them to deploy appropriate public health initiatives.
With COVID-19 taking over the world and the challenges healthcare workers are facing right now, Biobot Analytics has used its sewage-based method to determine how many people are infected (the virus is shed in stool). And the answer is a higher number than officially confirmed.
Biobot Analytics collected sewage samples from a large metropolitan area in the state of Massachusetts and estimated that a number of up to 115,000 people are infected with the coronavirus while the number of confirmed cases was of only 446. The same analysis has been conducted in the Netherlands by the KWR Research Institute. Learn more about this analysis in the company's article published on Medium.
Biobot Analytics is now working on making their COVID-19 case estimation model more accurate.
In collaboration with researchers at MIT, Harvard, and Brigham and Women's Hospital the company has launched a pro bono program to map COVID-19 across the U.S. soliciting sewage samples from wastewater treatment facilities. If you would like to answer their call-to-action, sign up at www.biobot.io/covid19.
Subscribe to our blog to make sure you read the next article on COVID-19 innovations!
Join the Conversation
We'd love to hear what you have to say.
Get in touch with us on our LinkedIn Group, Facebook Group or Twitter.
If you liked the article, you might also like the followings: