This is the first of ten articles focusing on innovations developed by companies and startups around the world to limit the spread of COVID-19.
The series is called COVID-19 innovations and aims to underscore the vital contributions of technology-driven innovations to the healthcare industry.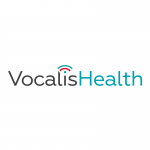 Vocalis Health, the tech startup using voice biometrics to fight coronavirus
Vocalis Health is an Israel-based tech startup which uses voice to monitor health.
Reading this sentence, I was as surprised as you are now.
Voice is one of the means we use to express our thoughts and feelings. You can hear someone's smile over the phone, that's how powerful one's voice can be. There are people whose booming voice can easily command the attention of a stadium-filled audience. Actors infuse their roles with a new dimension through their distinctive voices.
Apart from the usual tests you can take to assess your health (blood tests, EKG, body temperature, heart rate measurement and other medical tests), there are other less-used ways indicative of a health-related issue.
Sudden blurry vision may be a sign of a developing stroke, the beginning of a migraine or a case of diabetic retinopathy.
The ear can also be a window into your body. Accessed by hearables, a microcomputer that fits in your ear canal and utilizes wireless technology, your ear can provide your doctor with information about blood oxygen and stress hormone levels, the electrical activity of your brain, heart rate etc.
Learn more: What are hearables? Definition, benefits and the future
What if we could enlist voice as a new health assessment tool? Is it possible?


Vocalis Health says it's possible and has built an AI-based platform that uses voice to detect & monitor the health status. Their platform also collects big data and creates patterns to analyze population health.
Vocalis Health is a voice analysis software solution providing actionable insights for healthcare teams.
The software assists healthcare workers with screening and monitoring patients with a variety of voice-affecting diseases, including chronic respiratory or cardiac conditions or depression.
How does Vocalis Health work?
Record your voice counting from 50 to 70 as fast as you can.
The company's API turns your recording into vocal biomarkers and uploads them into the Vocalis cloud which runs AI analytics.
The Vocalis Dashboard displays the patient's analytics and alerts the healthcare team of the patient's deterioration in condition or risk of an acute event.
Vocalis Health in numbers
Founded in 2019 by Daniel Aronovich and Shady Hassan
1M+ recordings of chronic patients
Millions of data points
50,000 patients
To date, the company has raised a total of $9M in funding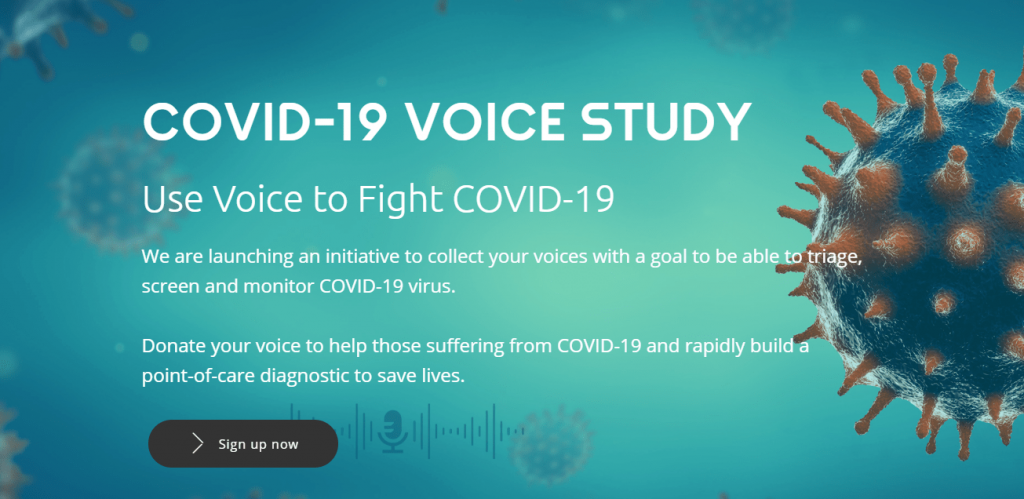 Fighting COVID-19 – the COVID-19 Voice Study
In late March 2020, Vocalis Health launched a COVID-19 voice study, an initiative to collect voices to help health workers be able to triage, screen and monitor COVID-19 virus.
We believe that by analyzing the voice beyond what the human ear can hear, we can unveil dedicated vocal biomarkers that will enable the healthcare community to get insights on the symptoms and hopefully the onset of the COVID-19 virus.

Vocalis Health
The company is deploying a state-of-the-art Artificial Intelligence method and technique to correlate the voice with the symptoms of the COVID-19. This will enable an alert about early symptoms and monitoring at home by only using a smartphone. They aim to enrol at least 100,000 patients.
If you wish to take part in this initiative, access the Vocalis Health COVID-19 Voice Study here.
Subscribe to our blog to make sure you read the next article on COVID-19 innovations!
Join the Conversation
We'd love to hear what you have to say.
Get in touch with us on our LinkedIn Group, Facebook Group or Twitter.