INSPIRED BY


BUSINESS STRATEGY
MASTERCLASS
For Top Executives
23rd of March 2021
Online
GET access NOW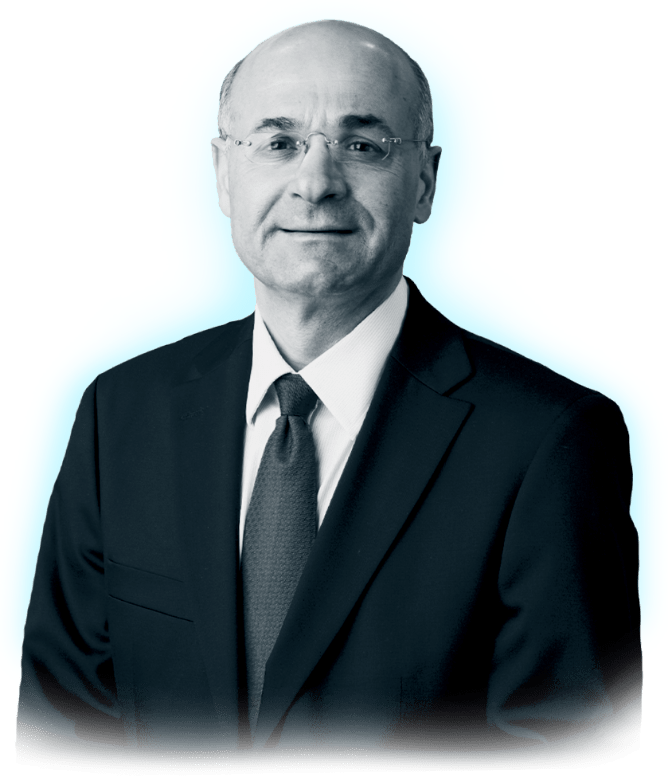 Costas
MARKIDES
London Business School
GET access NOW
HOSPITALITY PARTNER

Learn the principles of innovative companies
Unite with the business world for one full day of elite education.
Explore New Business Opportunities

See more

Redesign the roadmap which leads to your desired company goals. A business objective without a strategy is just a dream.

Develop a Creative Business Strategy

See more

Become the architect of your company by creating the most innovative strategies. You will learn about effective instruments to implement them.

DIFFERENTIATE YOUR BUSINESS MODEL

See more

Focus on the competitive advantages, break the rules and use the principle of variety. You will be able to generate unique, efficient business models.
COSTAS MARKIDES
World renowned business strategy and innovation professor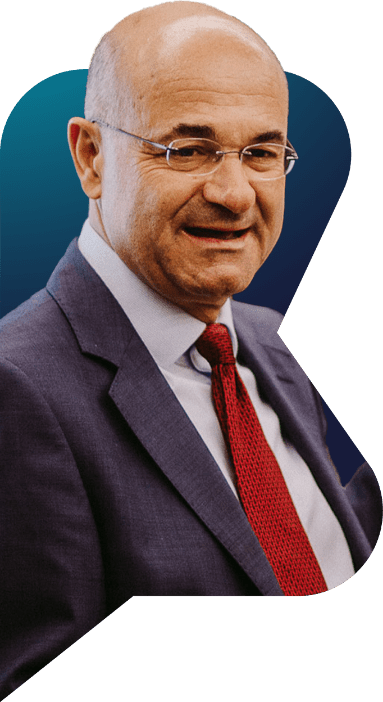 FORMER EXECUTIVE EDUCATION DIRECTOR FROM LONDON BUSINESS SCHOOL
Costas Markides is Professor of Strategy and Entrepreneurship at London Business School, where he holds the Robert P. Bauman Chair in Strategic Leadership.
His current research interests include the management of multicultural companies and the use of innovation and creativity for strategic breakthroughs. Costas received his BA and MA Distinctions in Economics from Boston University, and his MBA and DBA from the Harvard Business School.
He is a member of the Academy of Management and the Strategic Management Society.
BUSINESS AUTHOR & STRATEGIC THINKER
One of world's leading experts on business strategy
Costas Markides has published several books including: Fast Second – How Smart Companies Bypass Radical Innovation to Enter and Dominate New Markets and Game-Changing Strategies.
His research and publications are on the topics of strategic innovation, corporate restructuring, and social entrepreneurship.
His new book will be published in April 2021 and is entitled: "Organizing for the new normal: Prepare your company for the journey of continuous disruption".
IT WILL BE RELEASED IN APRIL 2021
JOIN BRAND MINDS BUSINESS COMMUNITY IN AN OUTSTANDING STRATEGY MASTERCLASS
Top executives, investors, entrepreneurs & business consultants will join the event to learn business strategy from one of Europe's leading experts.
GET access NOW
WHY YOU SHOULD ATTEND
Leverage your business growth trough valuable business education.
BENEFITS FOR YOU

BENEFITS FOR YOU

Learn business development strategy from one of the best European experts.

Be able to develop custom business models for your company.

Acquire a premium learning experience and network with other top executives.

Learn to foresee business trends and opportunities.

BENEFITS FOR THE COMPANY

BENEFITS FOR THE COMPANY

Be able to create efficient strategies that work customized for the company.

Find out how disruption can develop your industry.

Take fast and efficient decisions in a dynamic environment.

Learn to adapt in a volatile business ecosystem.
BUSINESS INFLUENCERS MEET HERE
Connect with an elite network of like-minded founders and executives.
CEOs &
General Managers

Entrepreneurs &
Founders

Marketing &
Brand Managers

HRs &
People Development

Sales &
Business Development

Operational
Managers

Investors

Business
Consultants
GET ACCESS NOW
WHO IS ATTENDING
Executives, managers, entrepreneurs, investors from all major industries will join.
BANKING & FINANCE

HEALTHCARE & PHARMA

AUTOMOTIVE

TECHNOLOGY

REAL ESTATE

ADVERTISING

RETAIL & FMCG

TELCO
AGENDA
The BUSINESS STRATEGY MASTERCLASS will be delivered exclusively online through LIVE STREAMING.
No video recordings will be available for rewatching after the event.
09:00

Strategy in a volatile world

See more

11:00

Strategic agility in today's world

See more

13:30

Mobilizing the whole organization for strategy execution

See more

15:30

New challenges for leaders

See more

Timezone: EEST – Eastern European Summer Time, (+03:00) Bucharest – Europe

GET access NOW

top executives
BUSINESS STRATEGY MASTERCLASS

You will learn how to create unique and efficient business models.

GET YOUR
BUSINESS STRATEGY
CERTIFICATE

See more

Certified candidates reflect an enhanced ability to use business strategy for achieving challenging
results that directly impact their companies' growth.

REFINE WORK QUALITY
THROUGH BUSINESS
EDUCATION

See more

Costas Markides' masterclass helps top executives to learn the latest Business Strategy knowledge and apply the frameworks in their jobs.

ACCELERATE
THE EXPANSION
OF YOUR COMPANY

See more

Widen your expertise, skills and vision, through learning strategic techniques that improve your company development.

GET YOUR
BUSINESS STRATEGY
CERTIFICATE

THE BUSINESS STRATEGY certificate is a smart addition to your professional CV for it will enhance your knowledge and business profile.

GET access NOW

"Successful innovators focus on technology as a driver of value,
not just as a tool for operational efficiency."

Costas Markides

TICKETS AND BENEFITS

Full day ONLINE BUSINESS STRATEGY MASTERCLASS on Tuesday, March 23rd 2021.

Networking with top business influencers.

Live interaction & Q&A opportunity with Costas Markides.

Certificate of attendance for adding value to your professional career.

Environmental friendly Masterclass with zero carbon footprint and zero travel expenses.

NO VIDEO RECORDINGS AVAILABLE AFTER THE LIVE EVENT.

BUSINESS
STRATEGY
MASTERCLASS
WITH COSTAS MARKIDES

Date: March 23rd
Location: Online, Live
Language: English

Days left until the event:

DISCOUNTS FOR TEAM GROWTH

BRAND MINDS is a true team building activity.
Incentivise your team with curated world-class business education.

GET 3 TICKETS

PAY 649 EUR+VAT

GET 5 TICKETS

PAY 1049 EUR+VAT

GET 10 TICKETS

PAY 1999 EUR+VAT

WORLD FAMOUS THINKERS ABOUT BRAND MINDS

42 phenomenal business thinkers have joined BRAND MINDS editions so far.
World famous experts in business, technology, branding, psychology and more.

SETH GODIN

"Some of the biggest minds in marketing and thinking are here, at BRAND MINDS, talking about the future."

GARY VAYNERCHUK

"BRAND MINDS is like a massive festival with amazing speakers!"

YUVAL NOAH HARARI

"I am grateful to BRAND MINDS for providing such a prominent stage."

ROBERT CIALDINI

"BRAND MINDS has done a terrific job bringing together minds that even I am interested in hearing from."

DANIEL GOLEMAN

"BRAND MINDS is one of the most professional groups I've worked with! I'd love to come back again!"

GUY KAWASAKI

"BRAND MINDS was just wonderful! Great technology and lots of good speakers!"

DOWNLOAD THE BROCHURE

INSPIRED BY

BUSINESS STRATEGY
MASTERCLASS

For Top Executives

23rd of March 2021

Online

GET access NOW

Costas

MARKIDES

London Business School

GET access NOW

HOSPITALITY PARTNER

The BUSINESS STRATEGY MASTERCLASS is happening TODAY!

Make sure you do your CHECK-IN to receive the event link.