On this page:
3 steps you should take before going remote
5 online collaboration tools for remote teams
The human factor
How to manage and lead your team remotely – 4 tips
In the previous article, psychologist, mental health expert and BRAND MINDS contributor Caroline Ribeiro-Nelson has highlighted the many ways the Coronavirus crisis is affecting every one of us and provided readers with 16 recommendations to help them stay sane and productive while working from.
Now that you know what you need to do to manage your mental health and wellbeing during these difficult times, let's see how online collaboration tools can help you and your team gets the job done.
Before delving into our list of online collaboration tools, here are 3 steps you should take to make your team's lives a little easier:
Create an email list that includes all your team members so you can expedite the process of communication
 Setup a shared drive where your team can store, search, and access files from any device.
Schedule meetings in advance and set them up in calendar invites to make sure your team attends them.
5 Online Collaboration Tools for Remote Teams
1. Google Groups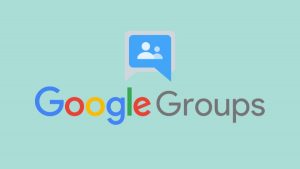 You can use Google Groups to create an online group for your team to do things like:
Email each other;
Host group discussions;
Collaborate on projects;
Organize meetings.
You can select a group type depending on the needs of your group:
Email list: Members communicate with each other using a single email address.
Web forum: Members use Google Groups to communicate with each other.
Q&A forum: Members ask and answer each other's questions.
Collaborative inbox: Members assign topics to each other and track topics as tasks.
You can set the following features to be included in every email:
A subject prefix: This helps identify email as group messages.
A footer: This can helps users access subscription settings and find the post on Google Groups.
Auto replies: This lets you respond automatically to members and non-members.
Google Groups allows you to have all of your team's discussions in one place organized by favourites and folders.
Your team members are encouraged to customize their messages with fonts, colours, and images thus allowing them to express themselves. This helps them feel connected and comfortable with online communication.
2. Microsoft Teams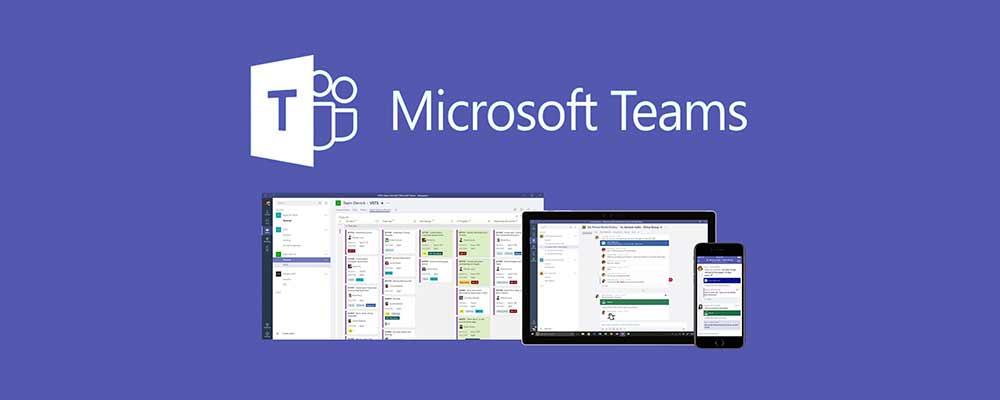 Microsoft is encouraging its teams and everyone else to work from home during the Coronavirus outbreak using Microsoft Teams.
Microsoft Teams is a unified communication and collaboration platform that combines persistent workplace chat, video meetings, file storage, and application integration.
Teams is a part of Office 365. If your organization is licensed for Office 365, you already have it.
In light of the global impact of the coronavirus-crisis, the trillion-dollar technology company has made Teams available for free.
Businesses that aren't currently licensed for Teams benefit from a free Office 365 E1 offer for six months. All educational institutions have access to the free version of Office 365, and individuals can use the freemium version of Teams. How to get free Microsoft Teams.
Your team can use the following features to get their work done:
Chat;
Video conferencing (for teams of 10 to 10000);
Conference Calling;
Collaboration (access, share, and edit Word docs, PowerPoint, and Excel files in real-time).
3. Google Hangouts Meet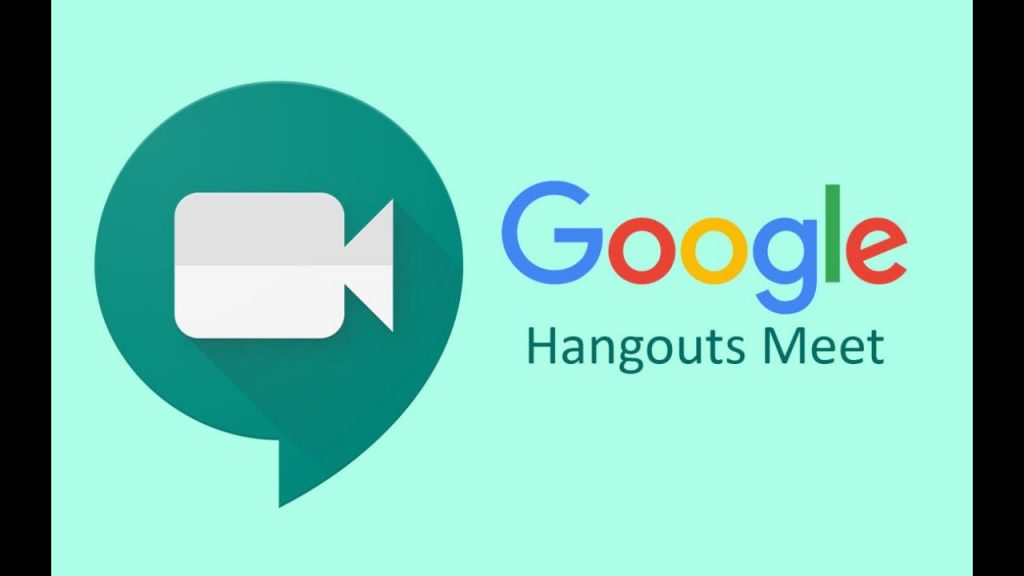 Starting with March 3rd, Google began rolling out free access to their advanced Hangouts Meet video-conferencing capabilities to all G Suite customers globally. The free access ends July 1, 2020.
Features and benefits:
Up to 250 participants per call
Live streaming for up to 100,000 viewers within a domain
The ability to record meetings and save them to Google Drive
 Turn on live captions if you're in a loud place and can't hear
Record video meetings
Give presentations (present Slides, Docs, and other files in a video meeting)
Hold audience Q&A
Edit team documents in real-time
Store, share, and access team resources
Broadcast the latest information to large groups or teams by building a Google Sites website where you can embed Docs, Sheets, Slides, and other files from Drive.
4. Monday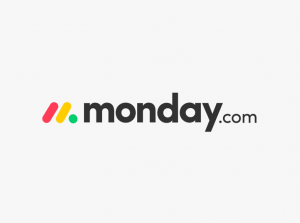 Monday is a team management platform which empowers team members to be transparent about, take ownership of and be accountable for their work.
The platform provides users with customizable templates that fit their needs and address different workflows.
Team members can
Create boards
Assign tasks
Download files
Communicate with each other with text, images, and links
Plan timelines
Set due dates
Track progress and times spent on each task
See who's working on what and when
Map out projects
Share their work with clients
5. Conceptboard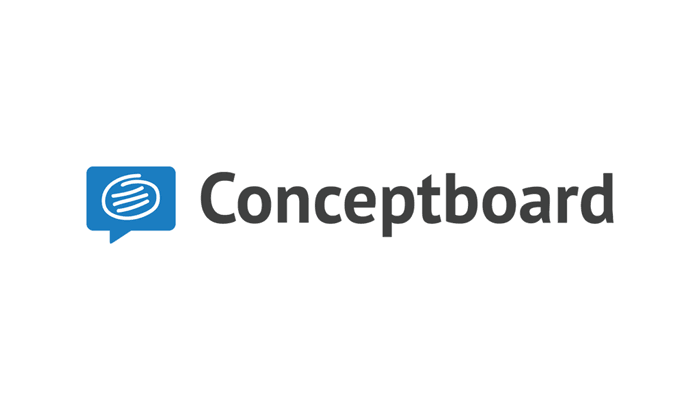 Conceptboard is a visual collaboration workspace for agile teams. Your team can use Conceptboard to brainstorm, iterate, save and share ideas in one place.
Features and benefits:
The Virtual Whiteboard Toolkit allows your team to draw, add shapes, sticky notes, and mark up content as they need.
Upload files (images, documents, and screenshots) to illustrate ideas.
The Virtual meeting hub provides your team members with the possibility of running remote meetings more efficiently by creating an inclusive environment.
Video chat and live moderation ensure quick co-creation for agile teams.
Create, review and deliver marketing campaigns and content quickly.
Plan your editorial calendar and social media postings.
Collect market research on your customers.
Develop personas
Host virtual training sessions, workshops and conferences
The Remote team icebreaker is a feature which brings your remote teams closer together

The Human Factor 
Depending on the needs of your team or the type of your projects, any one of these five online collaboration tools can help your company get on with business more or less as usual.
No matter what tool you choose, remember the human factor.
If your team is used to remote work, the communication between its members will probably go smoothly.
If your team is new to working remotely, especially from home, you should take additional time to ease your colleagues into the process.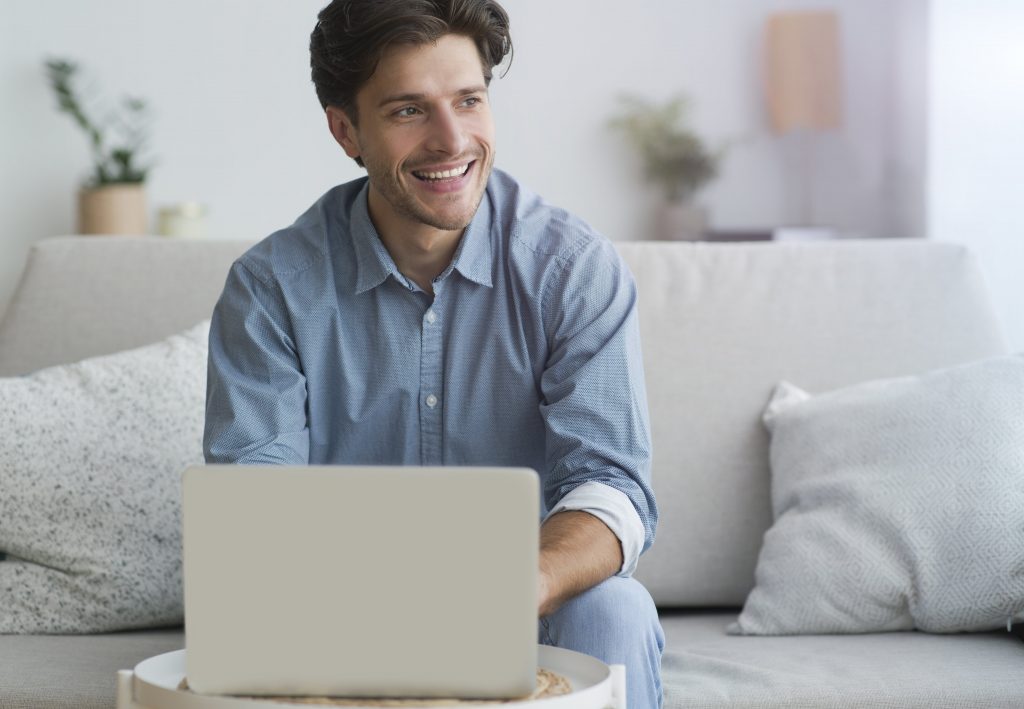 4 Tips to help you manage and lead your team remotely
Switch from email to video calls.
Reach out to every member of your team, encouraging them to speak about their struggles, how they are feeling outside their job responsibilities, talk about specific family situations they might have to deal with and try to assess their spirits.
Let them know they don't have to worry about background noise from their family. Make them feel comfortable and encourage them to introduce their family members to the rest of the team. This is an opportunity to see and discover more about each other.
If any member of your team has children and no one else to take care of them during work hours, even if they are home, assure them that it's ok if they don't get as much work done as they would at the office and that they shouldn't beat themselves about it.
Join the Conversation
We'd love to hear what you have to say.
Get in touch with us on our LinkedIn Group, Facebook Group or Twitter.