In this article:
World Health Organization (WHO) latest updates on the Coronavirus (COVID-19) outbreak: definition of the virus, how it spreads, what are the symptoms and how many reported cases there are in the world;
WHO: 7 Prevention and Safety Recommendations;
Measures adopted by Top Corporations to stop the virus from spreading;
Companies' legal obligations to their employees regarding Coronavirus disease;
Conclusion.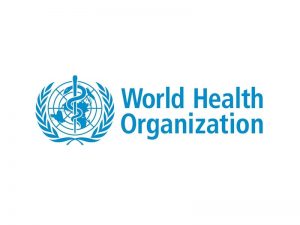 1. The latest updates on the Coronavirus (COVID-19) outbreak are provided by the World Health Organization (WHO) 
What is COVID-19?
COVID-19 is an infectious disease caused by the most recently discovered coronavirus. This new virus and disease were unknown before the outbreak began in Wuhan, China, in December 2019.
What are the symptoms of COVID-19?
The most common symptoms of COVID-19 are fever, tiredness, and dry cough. Some patients may have aches and pains, nasal congestion, runny nose, sore throat or diarrhoea. These symptoms are usually mild and begin gradually.
Some people become infected but don't develop any symptoms and don't feel unwell. Most people (about 80%) recover from the disease without needing special treatment.
Around 1 out of every 6 people who get COVID-19 becomes seriously ill and develops difficulty breathing. Older people, and those with underlying medical problems like high blood pressure, heart problems or diabetes, are more likely to develop serious illness.
People with fever, cough and difficulty breathing should seek medical attention.
How does COVID-19 spread?
The disease can spread from person to person through small droplets from the nose or mouth, which are spread when a person with COVID-19 coughs or exhales. These droplets land on objects and surfaces around the person.
Other people then catch COVID-19 by touching these objects or surfaces, then touching their eyes, nose or mouth.
People can also catch COVID-19 if they breathe in droplets from a person with COVID-19 who coughs out or exhales droplets. This is why it is important to stay more than 1 meter (3 feet) away from a person who is sick.
Is there a drug, vaccine or treatment for COVID-19?
To date, there is no vaccine and no specific antiviral medicine to prevent or treat COVID-2019.
However, those affected should receive care to relieve symptoms. People with serious illness should be hospitalized. Most patients recover thanks to supportive care.
How many cases of COVID-19 infection are there worldwide?
As of this writing, there are over 100,000 reported cases of COVID-19 in 100 countries (here are the latest reports).
Every country is responsible for adopting measures to stop the virus from spreading inside its population.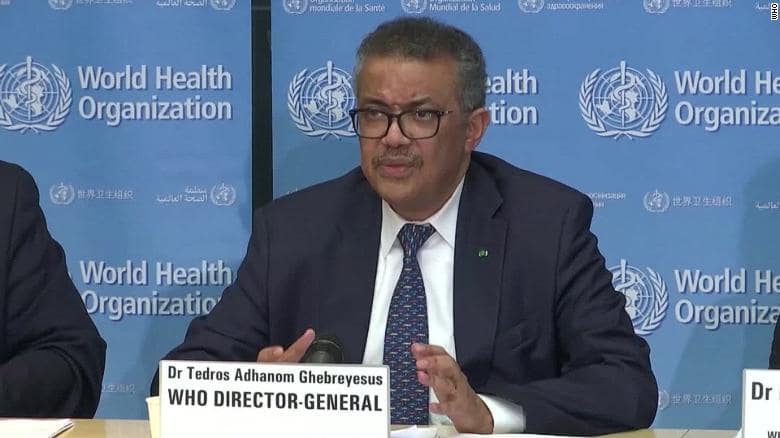 It's not about containment or mitigation – which is a false dichotomy. It's about both. All countries must take a comprehensive blended strategy for controlling their epidemics and pushing this deadly virus back. (…) For all countries, the aim is the same: stop transmission and prevent the spread of the virus.

Dr Tedros Adhanom Ghebreyesus, WHO Director-General (media briefing, 9 March 2020)
2. WHO: 7 Coronavirus Prevention and safety recommendations
You can reduce your chances of being infected or spreading COVID-19 by taking some simple precautions:
Regularly and thoroughly clean your hands with an alcohol-based hand rub or wash them with soap and water.
Maintain at least 1 metre (3 feet) distance between yourself and anyone who is coughing or sneezing.
Avoid touching eyes, nose and mouth.
Make sure you, and the people around you, follow good respiratory hygiene. This means covering your mouth and nose with your bent elbow or tissue when you cough or sneeze. Then dispose of the used tissue immediately.
Stay home if you feel unwell. If you have a fever, cough and difficulty breathing, seek medical attention and call in advance. Follow the directions of your local health authority.
Keep up to date on the latest COVID-19 hotspots (cities or local areas where COVID-19 is spreading widely). If possible, avoid travelling to places – especially if you are an older person or have diabetes, heart or lung disease.
If you are in or have been recently visited areas where COVID-19 is spreading, follow the directions of your local health authority.
Learn more about Coronavirus disease (COVID-19) on the WHO website.
3. Measures adopted by top corporations to stop the virus from spreading
Google protects its users from misinformation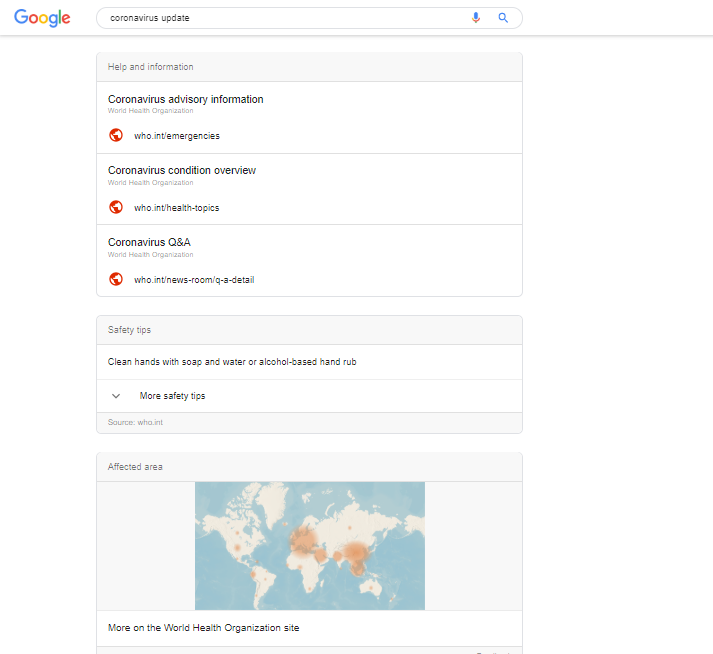 As you can see in the print screen above, the first-page results to coronavirus-related searches include information provided by the WHO first and foremost.
It is one of the measures taken by the tech giant, as detailed in its latest article – Coronavirus: How Google is helping, to safeguard its users from phishing, conspiracy theories, malware, and misinformation.
Other measures include:
Removing any content that claims to prevent the coronavirus in place of seeking medical treatment;
Helping WHO and government organizations run PSA ads;
Blocking all ads capitalizing on the coronavirus;
Free access to advanced Hangouts Meet video-conferencing capabilities to all G Suite customers globally through July 1, 2020;
Working to support increased demand for public live streaming on YouTube;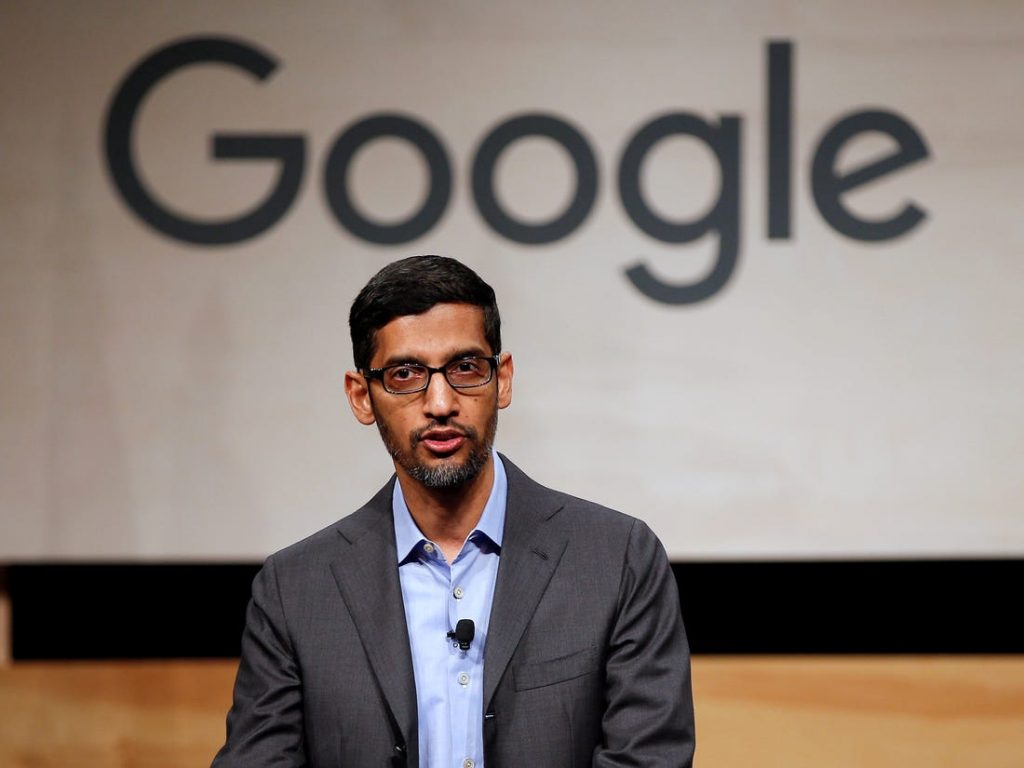 This is an unprecedented moment. It's important that we approach it with a sense of calm and responsibility — because we have many people counting on us.

CEO Sundar Pichai
Facebook and Instagram prevents users from trying to exploit the COVID-19 public health emergency
Since the onset of the Coronavirus outbreak, both Facebook and Instagram have been confronted with the same issues as Google.
With almost 3,45 billion monthly users combined, they prohibit people from making health or medical claims related to the coronavirus in product listings on commerce surfaces, including those listings that guarantee a product will prevent someone from contracting it.
Facebook and Instagram have temporarily banned advertisements and commerce listings that sell medical face masks. Their teams are monitoring the COVID-19 situation closely and are ready to take necessary steps to prevent people from trying to exploit this public health emergency.
To keep the Instagram community safe and informed on COVID-19, they are showing the accounts of leading health organizations (WHO, Unicef etc) in coronavirus searches.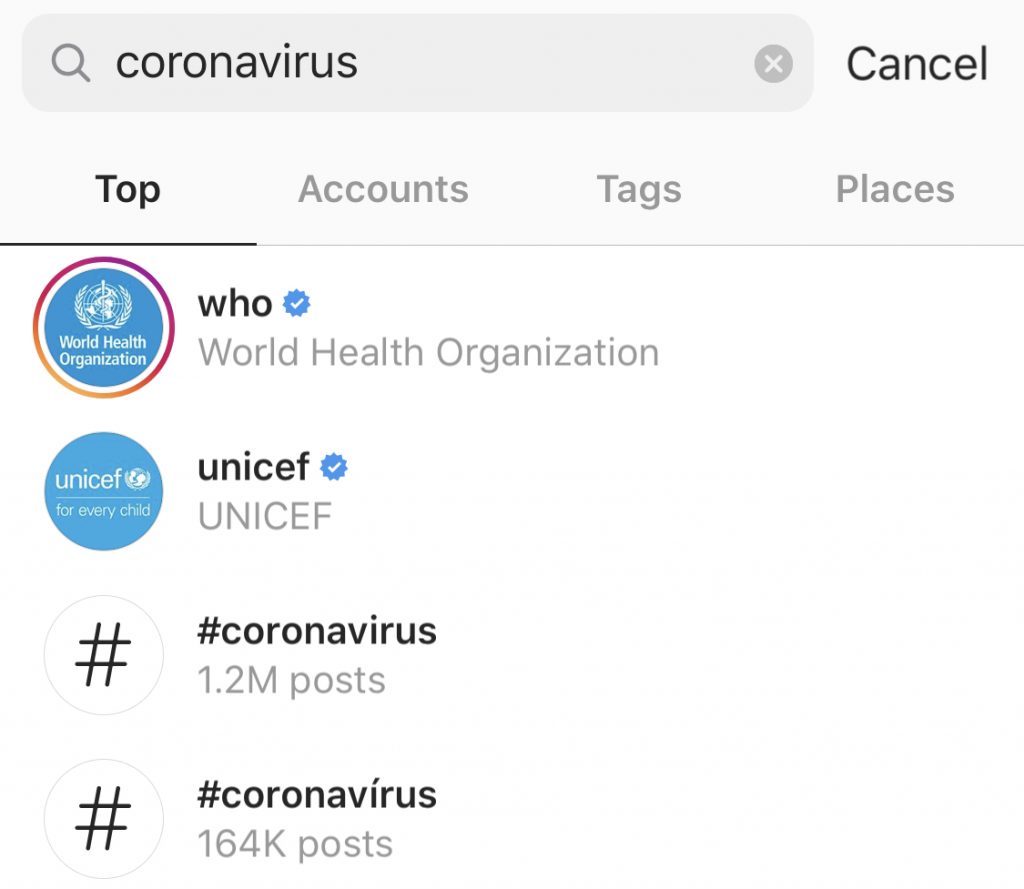 Microsoft provides its customers with freemium versions of Microsoft Teams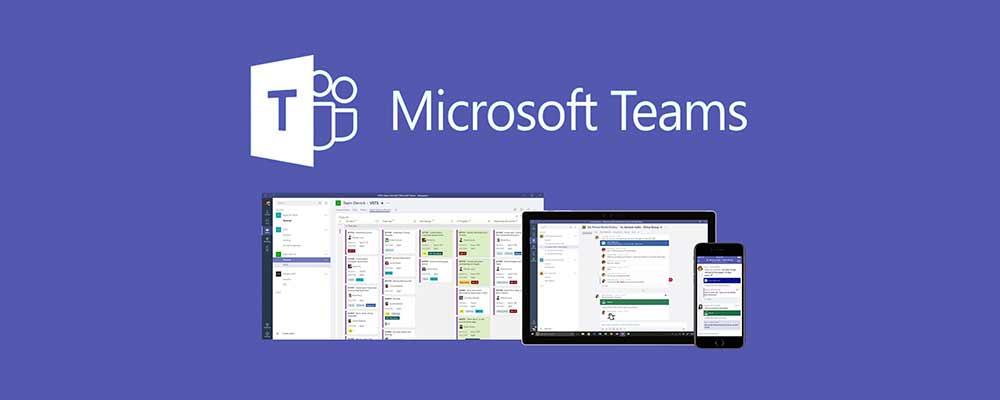 The trillion-dollar technology company is encouraging its teams and everyone else to work from home during the outbreak.
A useful team collaboration tool that Microsoft provides is Microsoft Teams which is part of Office 365.
Organizations licensed for Office 365 already have Microsoft Teams. What about the individuals and organizations that are not licensed for Office 365?
Microsoft provides individuals with a freemium version of Teams and IT professionals with a free offer for six months (link). 
At Microsoft, our top priority is the health and safety of employees, customers, partners, and communities. By making Teams available to as many people as possible, we aim to support public health and safety by keeping teams connected while they work apart.

Corporate Vice President for Microsoft 365 Jared Spataro
Amazon has created a $5 million Neighborhood Small Business Relief Fund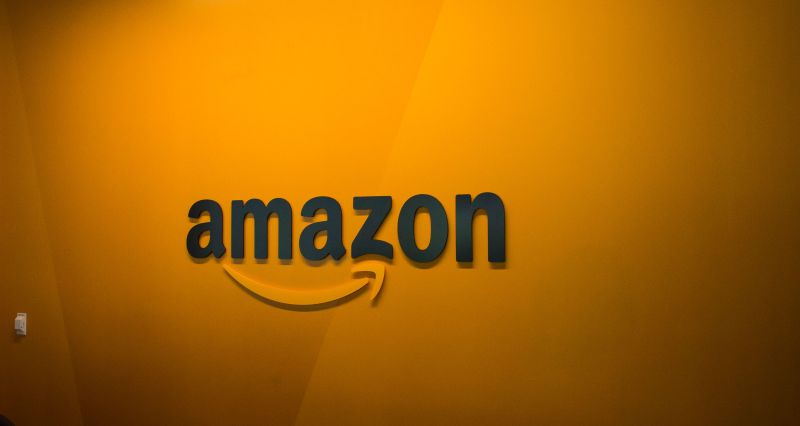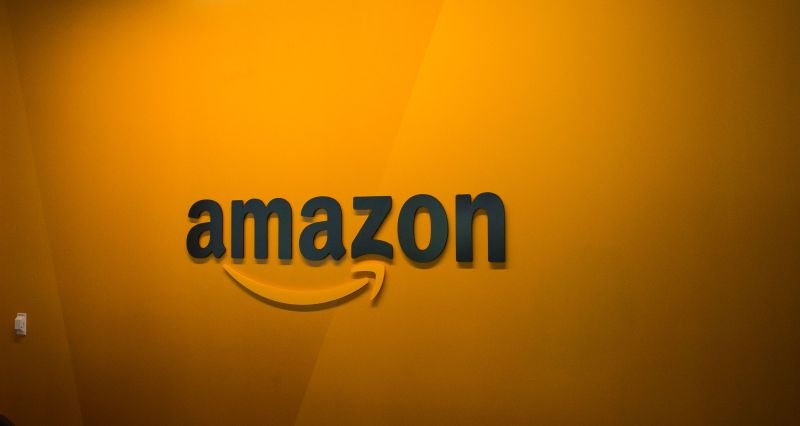 On March 10, 2020, Amazon announced it was creating a $5 million Neighborhood Small Business Relief Fund to provide cash grants to Seattle small businesses that need assistance.
Small businesses within the South Lake Union and Regrade neighbourhoods will be eligible to apply for grants so they can continue to retain and pay their employees, stay current on rent, and cover other fixed costs related to their operations.
The fund is not the only measure Amazon has taken to help out in this time of need. A week before, Amazon had announced several steps to support the local business environment:
Subsidizing a full month of rent for tenants in the buildings Amazon owns;
Continue to pay all 10,000+ hourly staff who work for the service providers that support Amazon offices in Seattle and Bellevue – from food service workers, to security guards to janitorial staff – during the time the company recommended its employees work from home.
Bill & Melinda Gates Foundation provides $125 million in funding to tackle the COVID-19 epidemic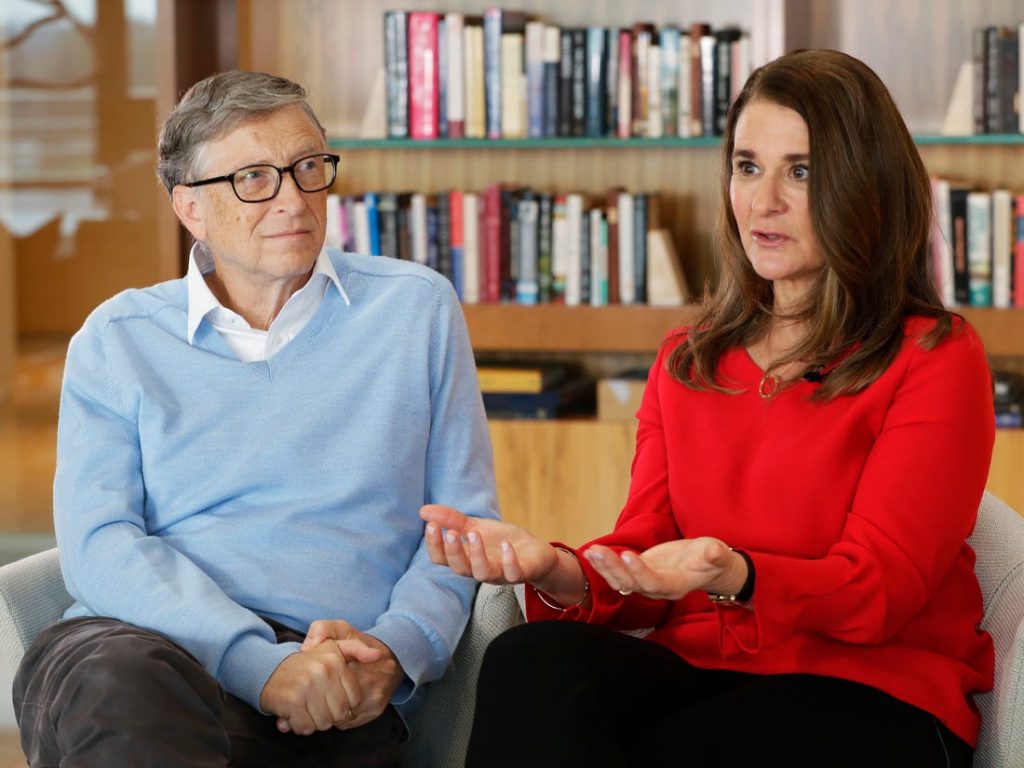 The Bill & Melinda Gates Foundation has joined forces with other companies to identify potential treatments for COVID-19, accelerate their development, and prepare for the manufacture of millions of doses for use worldwide.
This endeavour is named the COVID-19 Therapeutics Accelerator.
4. Companies' legal obligations to their employees around Coronavirus disease
Companies have legal obligations to ensure the safety and wellbeing of their employees.
In light of the COVID-19 global spread, here are 6 steps that companies can take to help their employees prevent infection:
Give employees accurate information about ways to prevent the spread of infection;
Direct them to the official sources of information;
Implement measures to reduce the risk of workplace transmission:
ensure that employees have easy access to handwashing facilities and/or hand sanitizers;
disinfect public surfaces such as counters, doorknobs, and elevator buttons regularly;
consider changes to reduce overcrowding: facilitate remote work, shift work, and perhaps physical layout changes.
Alleviate stress and anxiety related to coronavirus infection
Employees' health information is protected so if you need to handle the news, do so in compliance with the General Data Protection Regulation
Plan for a worst-case scenario
Conclusion
In the media briefing released yesterday March 11th, WHO Director-General declared the Coronavirus (COVID-19) outbreak a global pandemic and called for every country to take urgent and aggressive action.
This is not the time to give in to fear or panic. This is the time to act responsibly towards oneself and others: our family and loved ones.
Don't put your own interests above others'. If you do, your lack of responsibility could lead to health risks to everyone around you.
Follow the WHO's prevention and safety recommendations to stop the virus from spreading. Encourage the people around you to follow them too.
To stop the virus from spreading we need every person to understand how serious this situation is and exercise sound judgement.
It's a global effort and we need everyone's help.