Video conferencing is one of the most helpful tools that remote teams and individuals can use during Coronavirus.
I've put together a list of 11 video conferencing platforms which have always been available for free or are now offering free plans to support communication and remote work during the global virus outbreak.
11 free video conferencing tools during Coronavirus
1. CISCO WEBEX
Webex is Cisco's cloud-based web and video conferencing service that enables global and virtual teams to collaborate in real-time.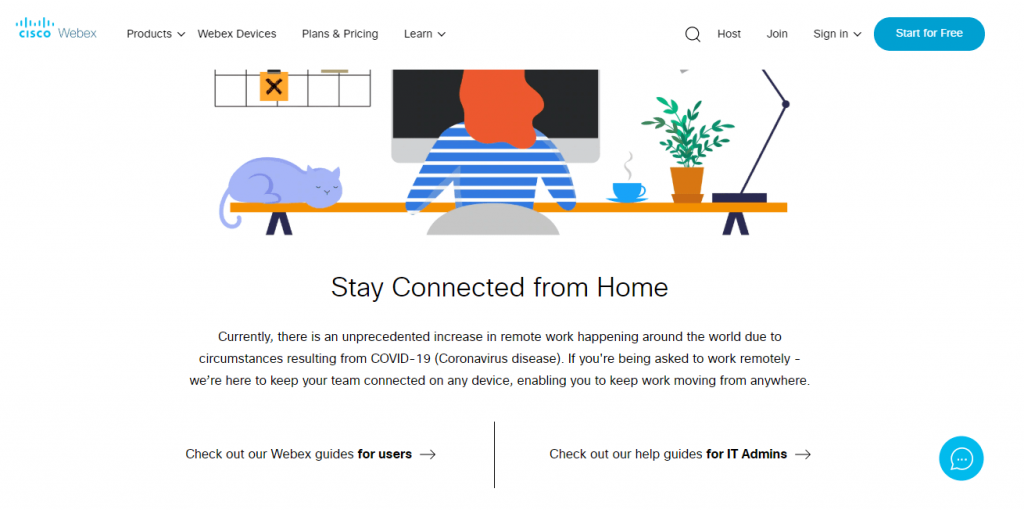 Currently, there is an unprecedented increase in remote work happening around the world due to circumstances resulting from COVID-19 (Coronavirus disease). If you're being asked to work remotely – we're here to keep your team connected on any device, enabling you to keep work moving from anywhere.

Webex
In the wake of the Coronavirus-crisis, Webex is providing users with a special offer: the first month is free when the user signs for a monthly plan and four months free when purchasing an annual plan.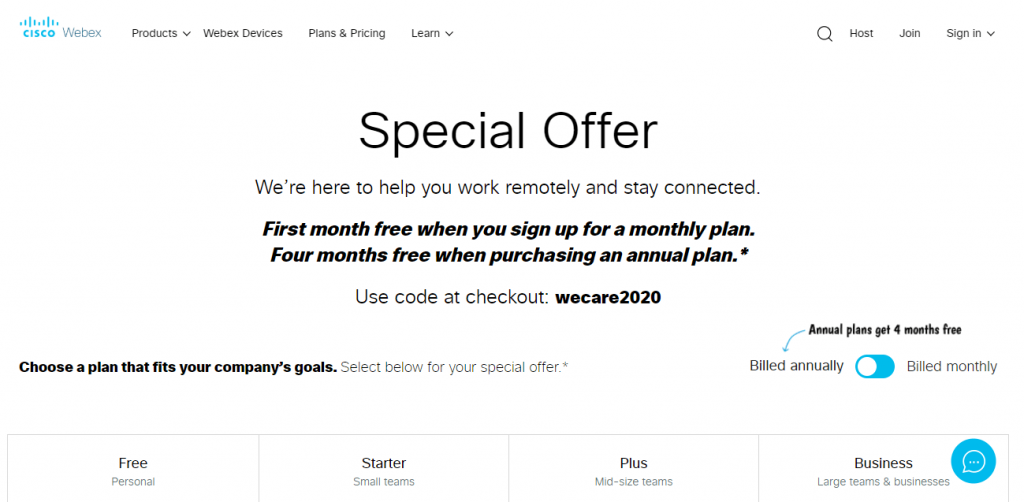 Of course, if this offer is not beneficial, users can always choose the free plan which includes the following features:
Up to 100 participants in each meeting
Meet as long as you want
Unlimited number of meetings
Call-in for audio
1 GB of cloud storage
2. ZOOM
Starting with March 6, Zoom has been rolling out new offerings for schools and educators in response to the Coronavirus pandemic such as lifting the 40-minute limit on free accounts for schools in the United Arab Emirates, Belgium, Czech Republic, Greece, Norway, Portugal, Switzerland, Austria, Denmark, France, Ireland, Poland, Romania, South Korea, Japan and Italy.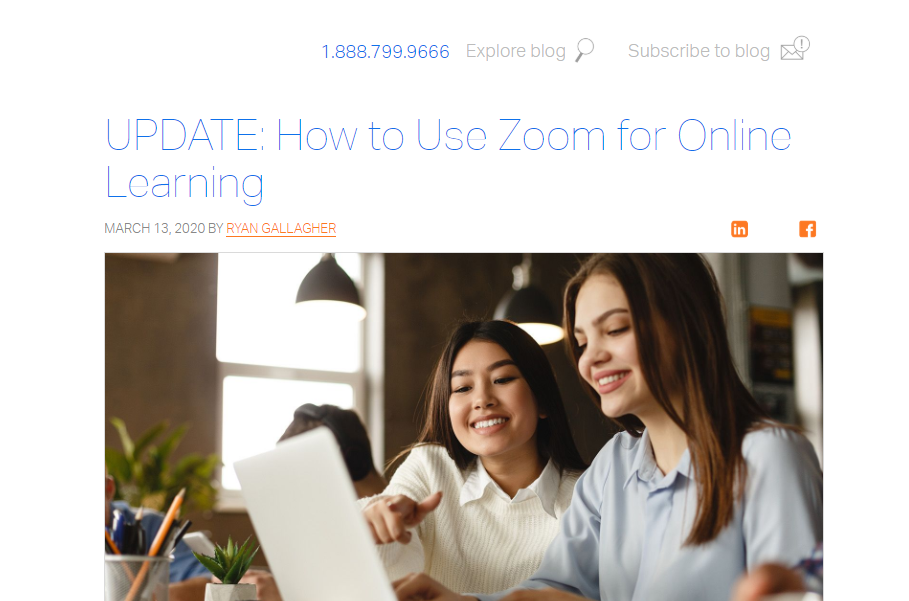 For businesses working remotely, Zoom's free plan includes the following features:
Host up to 100 participants
Unlimited 1 to 1 meetings
40 mins limit on group meetings
Unlimited number of meetings
Online support
Check Zoom's complete list of features and pricing plans here.
3. ezTalks Meetings
ezTalks provides its customers with video communication service and video conferencing hardware.
The company's free plan includes video conferencing for up to 100 participants in one session, 40 mins limit on group meetings, MP4 local recording as well as other features:
Active speaker view
Vote & Polling
Unlimited number of meetings
Add to calendar feature
Join by telephone call-in
Screen sharing with annotation
Interactive whiteboard
Outlook plug-ins
Keyboard/mouse sharing
4. Jitsi Meet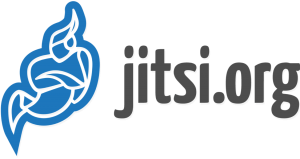 Jitsi Meet is a 100% open-source platform powered by communities all over the world.
To get this video conferencing tool, go to meet.jit.si or download one of the mobile apps for Android or iOS.
You can also set up your own Jitsi Meet instance or embed a meet.jit.si room into your own website.
Jitsi Meet Features:
Unlimited users: there are no artificial restrictions on the number of users or conference participants. Server power and bandwidth are the only limiting factors.
No account needed
Lock-protected rooms: control the access to your conferences with a password
Encrypted by default
High-quality: audio and video are delivered with the clarity and richness of Opus and VP8.
Web-browser ready: no downloads are required of your friends to join the conversation. Jitsi Meet works directly within their browsers as well. Simply share your conference URL with others to get started.
Streaming a conference to YouTube live (if Jibri is configured)
Raise/Lower your hand for attention
Participant talk-time statistics
Push-to-talk mode
Play a YouTube video to all attendees call
5. XROOM.app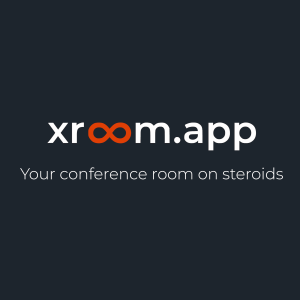 XROOM is a simple, free and secure video conferencing and webinar service. It features secure video calls, screen sharing, text and file exchange, plugins, recordings, rooms API, white label possibility (custom domains, custom color schemes), localizations. Plugins system allows you to add whatever functionality you need.
Core features: 
no logins, no downloads (even on mobile)
webinars (one speaks, several watch)
server API for room control
custom colour schemes
Slack integration
Telegram bot
sketching tool
audio and screen recording
smart phonebook
6. Lifesize
Lifesize offers enterprise-grade video collaboration solution to support the immediate need for global organizational mobility in the wake of the Coronavirus-crisis.
Work Together from Anywhere with Lifesize

In response to the global health crisis caused by the spread of coronavirus (COVID-19), an increasing number of companies and organizations globally are prioritizing the health and safety of their personnel by limiting business travel and encouraging employees to work from home.

To support organizations' efforts to keep employees connected and productive, Lifesize is currently offering 6 months free for our video conferencing service to any organization, business, NGO or government agency in more than 100 countries.

Lifesize
On March 12, 2020, the company announced that all organizations impacted by Coronavirus (COVID-19) worldwide are immediately eligible for an unlimited number of free licenses to use the company's cloud-based video collaboration platform for six months, enabling them to implement flexible, remote work policies during the global health crisis. The offer allows both new and existing customers to quickly and easily turn to enterprise-grade video meetings and collaboration capabilities at scale.
Unlimited video meetings
Host up to 25 participants
No time limit
Personal meeting room
Native desktop and mobile apps
Online support
7. Ayaya Spaces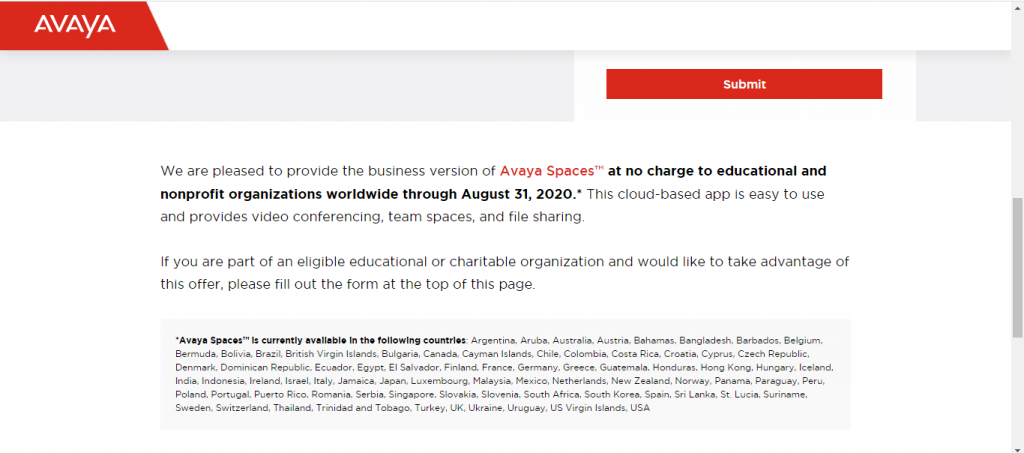 Ayaya Spaces is a cloud-based video conferencing and meeting app that supersizes team collaboration online.
The company provides the business version of Avaya Spaces™ at no charge to educational and nonprofit organizations worldwide through August 31, 2020.
We are pleased to provide the business version of Ayaya Spaces at no charge to educational and nonprofit organizations worldwide through August 31, 2020. This cloud-based app is easy to use and provides video conferencing, team spaces, and file sharing.

Ayaya Spaces
Eligible educational or charitable organization are invited to take advantage of this offer by filling out a form.
8. StarLeaf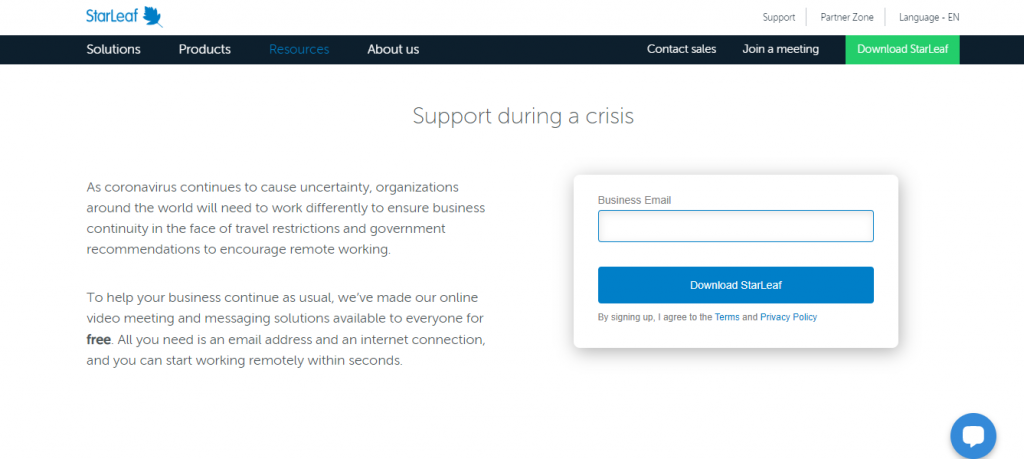 On March 12, 2020, StarLeaf announced they have made their online video meeting and messaging solutions available to everyone for free.
As coronavirus continues to cause uncertainty, organizations around the world will need to work differently to ensure business continuity in the face of travel restrictions and government recommendations to encourage remote working.

To help your business continue as usual, we've made our online video meeting and messaging solutions available to everyone for free. All you need is an email address and an internet connection and you can start working remotely within seconds.

StarLeaf
9. Zoho Meeting
Zoho Meeting is part of Zoho Remotely, a suite of software that companies can use to run their businesses. Remotely is a bundle of eleven applications and Zoho Meeting is its video conferencing tool.
The company announced that they will offer Remotely free till July 1, 2020 "by which time we hope the Coronavirus crisis tides are over. We wish this is of help to all teams."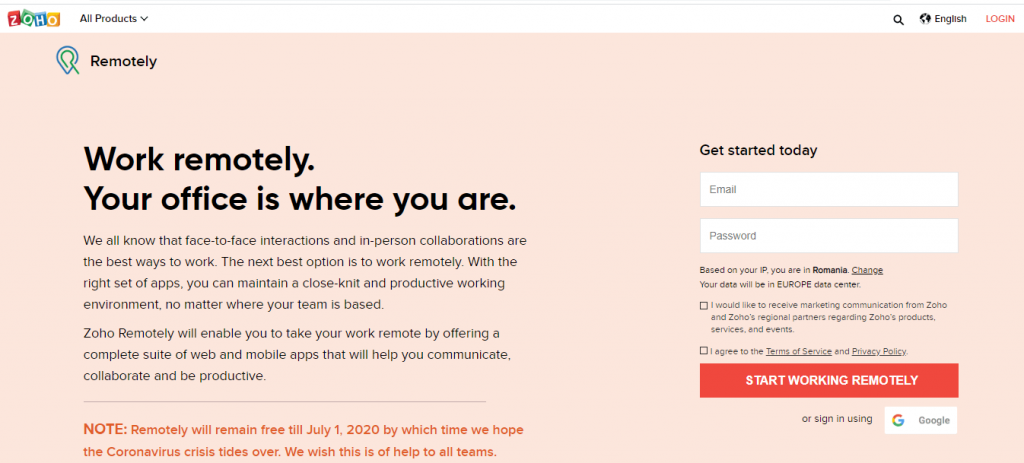 Zoho Meeting Features:
Plan and promote your webinars
Add co-organizers and moderate your audience
Present with audio, video, and screen sharing
Launch audience polls during your webinar and view results instantly.
Record, replay, reuse
Conduct secure meetings with privacy
Send emails, get RSVPs and embed meeting links
Hold discussions over audio, video, and chat
Present with screen sharing and remote control
Manage live meetings
10. Microsoft Teams
In light of the global coronavirus crisis, Microsoft has made its video conferencing tool, Microsoft Teams available to businesses for free for six months.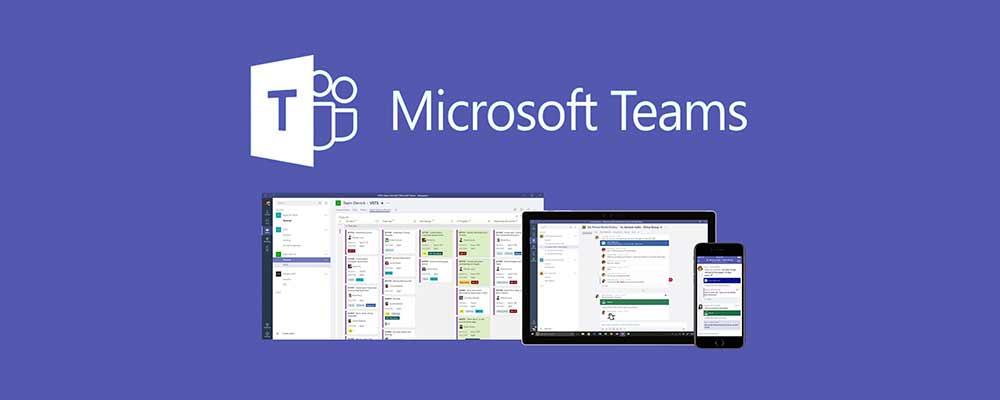 At Microsoft, our top priority is the health and safety of employees, customers, partners, and communities. By making Teams available to as many people as possible, we aim to support public health and safety by keeping teams connected while they work apart.

Microsoft
Microsoft Team Core Features:
Chat;
Video conferencing (for teams of 10 to 10000);
Conference Calling;
Collaboration (access, share, and edit Word docs, PowerPoint, and Excel files in real-time).
11. Google Hangouts Meet
Starting with March 3rd, Google began rolling out free access to their advanced Hangouts Meet video-conferencing capabilities to all G Suite customers globally. The free access ends July 1, 2020.
Features and benefits:
Up to 250 participants per call
Live streaming for up to 100,000 viewers within a domain
The ability to record meetings and save them to Google Drive
Turn on live captions if you're in a loud place and can't hear
Record video meetings
Give presentations (present Slides, Docs, and other files in a video meeting)
Hold audience Q&A
Edit team documents in real-time
Store, share, and access team resources
We're committed to supporting our users and customers during this challenging time, and are continuing to scale our infrastructure to support greater Hangouts Meet demand, ensuring streamlined, reliable access to the service throughout this period.

Google
Join the Conversation
We'd love to hear what you have to say.
Get in touch with us on our LinkedIn Group, Facebook Group or Twitter.